1. Man arrested for defiling his 3 year old daughter.
A 41- year-old man known as Effiom Etowa, who allegedly defiled his three-year old daughter, has been remanded in the custody of Nigeria Security and Civil Defence Corps (NSCDC) by an Ibadan Chief Magistrate's Court, today.
Etowa, who resides in Tinuoye Estate, Ojoo, Ibadan, was charged with defilement.
The Chief Magistrate, Taiwo Oladiran, who did not take plea of Etowa ordered that he should be remanded in NSCDC custody in Ibadan.
Oladiran said , "Etowa cannot be admitted at Correctional Centre, Agodi, Ibadan, due to the COVID-19 pandemic.
"Etowa is hereby remanded at the Nigeria Security and Civil Defence Corps Headquartre, Ibadan, pending an advice from the Oyo State Directorate of Public Prosecutions (DPP)," he said.
Oladiran adjourned the case until July 16 for mention.
2. Army Day: Abide by your constitutional role, General Buratai tells army officers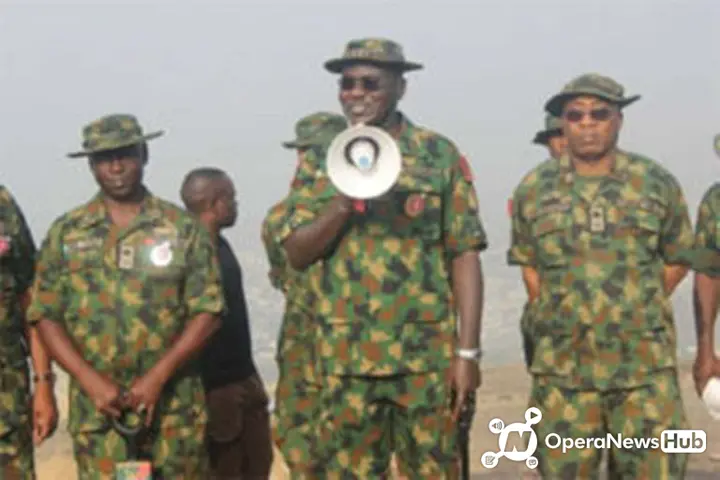 THE Chief of Army Staff, Lieutenant General Tukur Buratai, Tuesday told officers and men of the Nigerian Army to abide by their constitutional roles in the task of securing lives and property of Nigerians.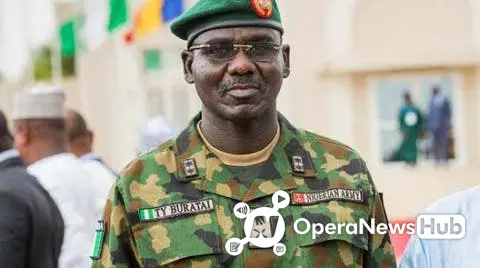 Speaking during in Asaba during the inauguration of six projects at the temporary headquarters of 63 Brigade of the Nigerian Army as part of activities to mark this year's Army day with the theme: 'Nigeria's Territorial Defense and Integrity – Imperatives for Nigeria's Army's Sustained Training and Operations', he also tasked them on professionalism and responsiveness.
Buratai who was represented by the General Officer Commanding (GOC), 6th Division, Major-General Felix Agugo, commended the Delta State Government for its continued support to the military formations across the state.
He also commended the Commander of the 63 Brigade, Brigadier-General Ibrahim Jallo, for judiciously deploying resources at his disposal for intended purposes.
The projects which were inaugurated as part of activities marking this year's Army Day celebration include; medical centre, Chapel for Christian worship, Mosque for Muslim worship, kitchen, NAPEX and Military Police K9 Kennel with six trained dogs.
Governor Ifeanyi Okowa who commissioned the projects told the political class to emulate the Army on how to execute projects with military precision.
Okowa who was represented by his Chief of Staff, Chief David Edevbie said his administration was very proud of the 63 Brigade because of the regular improvement of its infrastructure.
He said: "It is certainly something that we in government must take a cue from. We must learn how to execute projects as quickly as it is done, with military precision, in the Nigerian Army.
3. Edo 2020: Obaseki obtains new NYSC certificate
The governorship candidate of the Peoples Democratic Party in the September 19 election in Edo State , Mr Godwin Obaseki has obtained a new discharge certificate from the National Youth Service Corps with number A 004280695 according to Punch newspaper.
The Independent National Electoral Commission in Edo State had late Thursday displayed the forms of the 14 governorship candidates that will contest for the election at the commission ' s secretariat in Benin City.
Punch correspondent, who visited the office on Friday, observed that Obaseki' s new discharge certificate was issued on June 19, attached with a memo entitled , 'Re -correction of name and re -issuance of my certificate of national service ', and signed on behalf of the Director -General by Mrs K . N Okonofua.
The memo read, " We refer to your letter referenced OEG / ABJ / 99 /VOL. IV /172 dated 18th June 2020, on the above subject matter.
" I am directed to inform you that after the investigation , the management of the National Youth Service has approved a new certificate of National Service reflecting the surname OBASEKI be produced as earlier certificate number 063107 dated 6 th August 1980 has been cancelled due to an error in the surname OBASEK.
4. Police Service Commission promotes 6,618 senior officers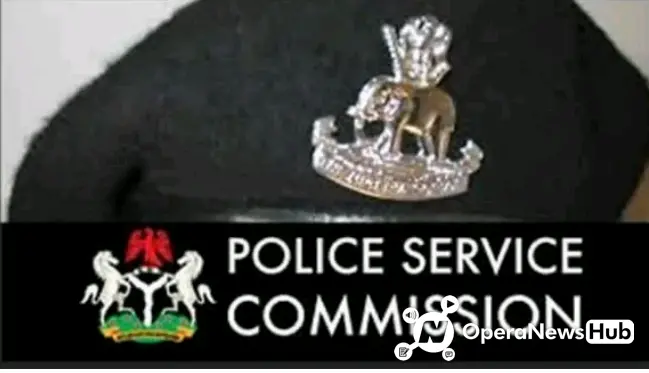 The Police Service Commission has approved the promotion of 6,618 senior police officers.
According to a statement by the Head, Press and Public Relations of the Commission, Ikechukwu Ani, Today, the promotions were one of the highpoints of the 8th Plenary Meeting of the Commission which spanned a period of three weeks, and ended on Wednesday, July 1st, 2020.
The plenary meeting was presided over by Commission Chairman, Musiliu Smith, a retired Inspector General of Police.
It reads: "One Assistant Inspector General of Police, Olushola Oyebade currently at the National Institute of Policy and Strategic Studies, NIPSS, Jos, Plateau State was promoted to the next rank of Deputy Inspector General of Police to represent the South West geopolitical zone.
"Four Commissioners of Police including one specialist, was promoted to the rank of Assistant Inspector General of Police. They are Cp. Aisha L. Abubakar, CP. Veterinary Department; Cp. Asuquo A. A. Amba, former Cp, Bayelsa State Command; Counter Terrorism and currently CP. Ekiti state Command; CP. Nekereuwem A. Akpan, former CP. Cross Rivers State Command and Olafihan Adeniran Adeeoye, currently CP. Anti Terrorism.
"The Commission also approved the promotion of three Deputy Commissioners of Police to the next rank of substantive Commissioners of Police. They are DCP Jonathan Towuru, Deputy Force Secretary; DCP Abiodun Alabi, National Defence College and DCP. Akande Kayode of the State House (Presidential Villa). Three Assistant Commissioners of Police; ACP. Adenola J. Oluwole, ACP. Valentine Olumese and ACP. Isa Jibril Grema were promoted to the next of Deputy Commissioners of Police.
"Eight Superintendents of Police including Omoruyi Godwin, Clifford Okwor presently of Anambra State Command and Uchendu Fransica Ngozi, Staff Officer Senior, SOS, also of Anambra State Command were also promoted to the rank of Chief Superintendent of Police. Six hundred and seven Deputy Superintendents of Police were also elevated to the rank of Superintendents of Police. They include; DSP. Markus Goyom, Ifeoma Chukwu Ozuruigbo, Elizabeth Olajimoke Olatunbosun, Mina Mosese Anderson, Delta State Command and Mohammed Yakubu Ibrahim, Divisional Police Officer (DPO) 9th Mile, Enugu State Command. Others are Frank Omokhoje Longe, Delta State Command, Chukwudi Nwanze Simon, Ukadike Oyekachukwu Martins, Jemimah Okafor; Emeka Iheanacho, PPRO Zone 5 and Ede John Chukwuemeka.
"The Commission also promoted two hundred and six Assistant Superintendents of Police to Deputy Superintendents among which were; Ignatius Ogoejbunam Atta, Mustapha Ali and Awe Vincent
"It also promoted five thousand, seven hundred and eighty-six (5,786) Inspectors to Assistant Superintendents of Police (ASP11.) Some of the new ASPs are Egbo Rosemary Obianujunwa, Operations, Delta State Command; Abdulahi Mohammed; Elvina Chukwu, Oyo State Command; Balogun Olushegun; Amaka Onwude, CPS, Abakaliki, Ebonyi State Command; Samuel Agu, Delta Command; Joseph Seyinko and Chinyere Mabeokwu of Enugu Area Command.
"Chairman of the Commission congratulated the promoted Officers and demanded that they should reciprocate the Commission's gesture by rededicating themselves to the service of their fatherland. Smith said the Commission will continue to ensure that merit and seniority guide the promotion of Officers of the Nigeria Police.
Please like comment and share.
Follow up for more breaking news daily.
Mr Legit Source is a Computer Programmer. He loves computer programming and he is also a web designer and a developer. Mr Legit Source is a Senior Content Writer of Legitsource.com.ng