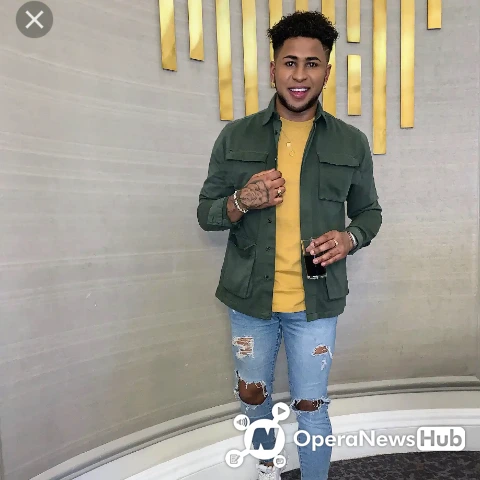 Good morning everyone. Today I will be showing a funny write up of a guy whose new crush accepted him as her boyfriend.
This guy really murdered the English, he doesn't know how to write good English, so many grammatical errors in his write up.
In this leaked love letter that is generating reactions on Facebook, the name of the guy is still unknown but rumors said is an NYSC Graduate wrote this funny acceptable letter to his new girlfriend.
If the lady could found out this funny love letter, am very sure she won't take it lightly with him as that was the last straw that broke the camel's back of the relationship.
See the photo below: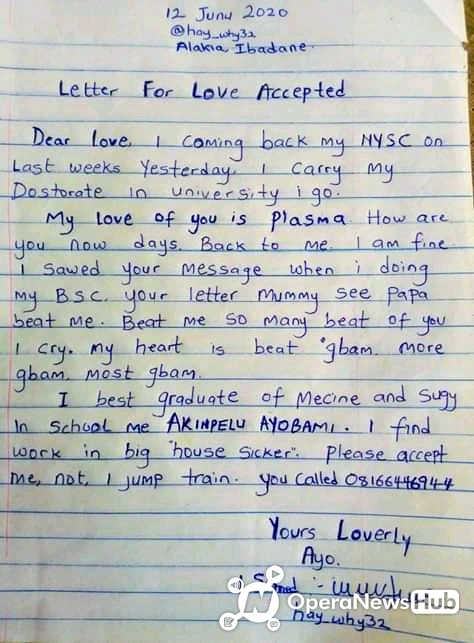 Meanwhile, see some reactions from Facebook users: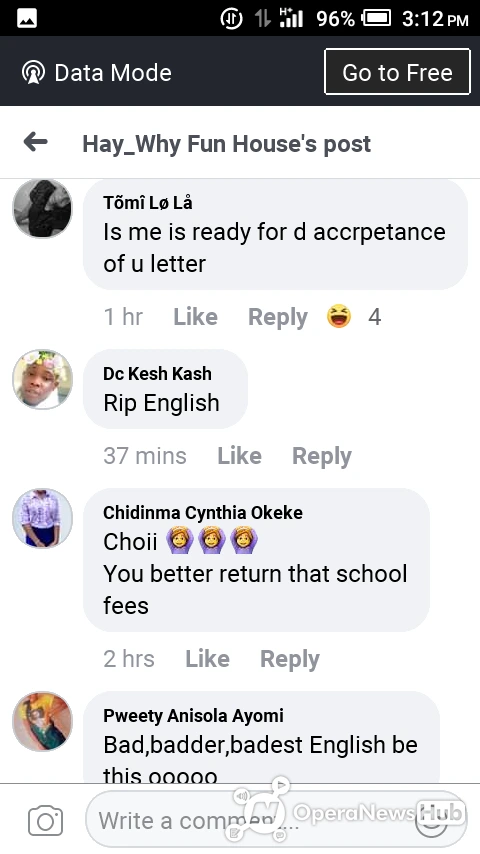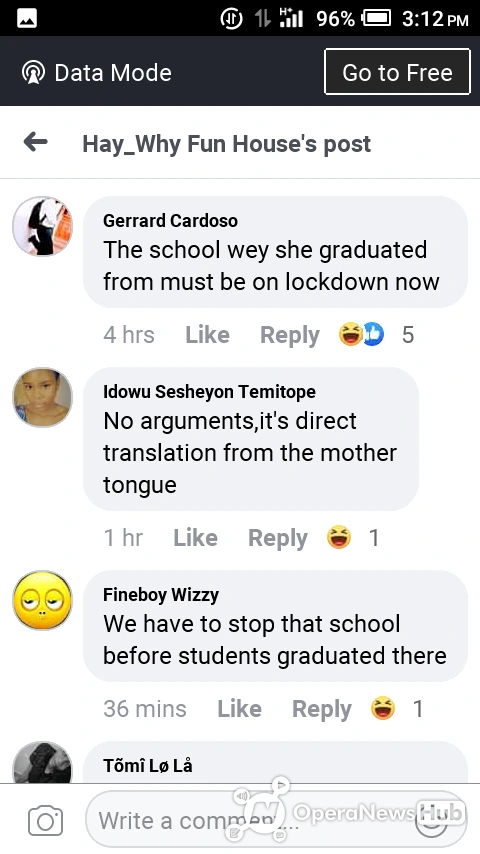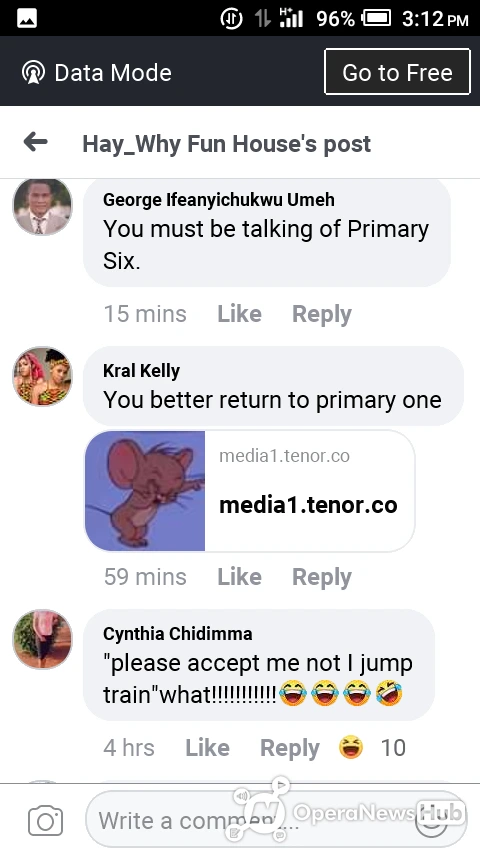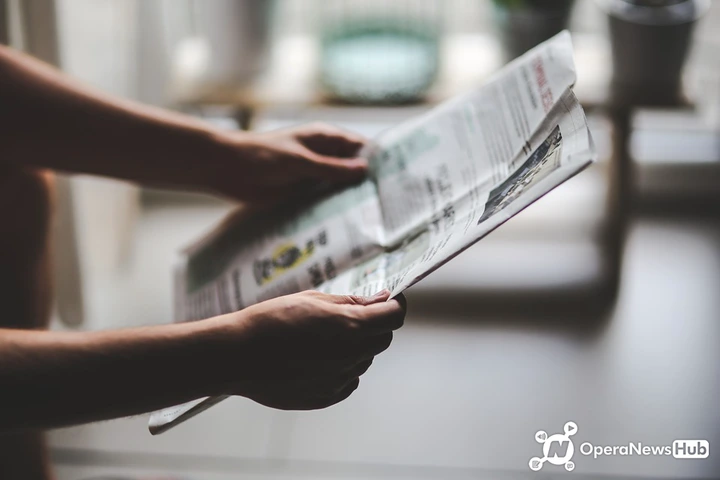 From the letter above, it's apparent that a relationship that's not built on trust is bound to fail in no time. Trust is the pillar that holds a relationship and makes it stand the test of time. When there's no trust, there's no need for a relationship.
Share your thoughts. Don't forget to like and follow me for more stories.