Church of Satan has denied reports making rounds about one of 'their churches' in Abia state getting destroyed and its founder arrested by the Nigerian police force.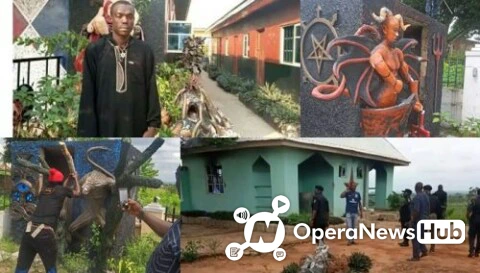 It's gathered that the founder of the said church, Mr Ifekwe Udo, has been terrorizing the community and engaging in child trafficking.
The church is said to be very popular in the whole of Ohafia, Abia state.
Ifekwe Udo, the priest of the church, is known as Lucifer or Fada Fada and he became popular in the area in the past quarter of the decade for his visible effort in providing employment opportunities for the jobless youths of the community.
He equally gave jobless youths motorcycles on hire purchase as empowerment.
The man later opened a unisex brothel in Ohafia and perpetrated evil with it but nobody could confront him due to his connections.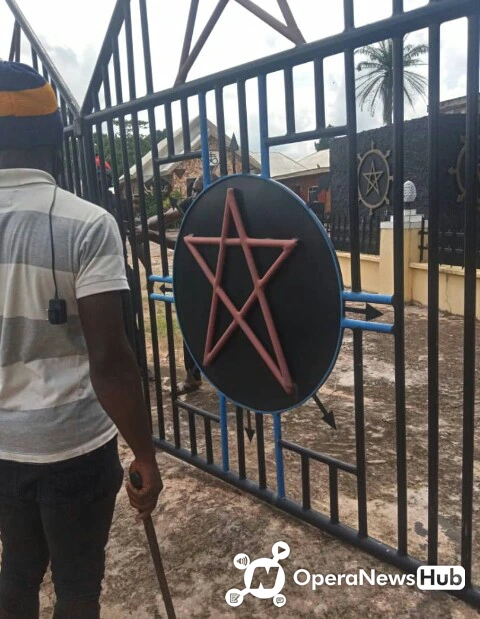 As God may have it, the youths summoned up the courage yesterday, July 7 and stormed his shrine, with the help of police, vandalized it and effected his arrest.
However, Church of Satan International in a new statement has denied the man being their member.
"The group was called The Assembly Of Light Bearers and has nothing to do with us or Satanism. Please do not refer to them as Church of Satan. As we've repeatedly warned people," the statement read.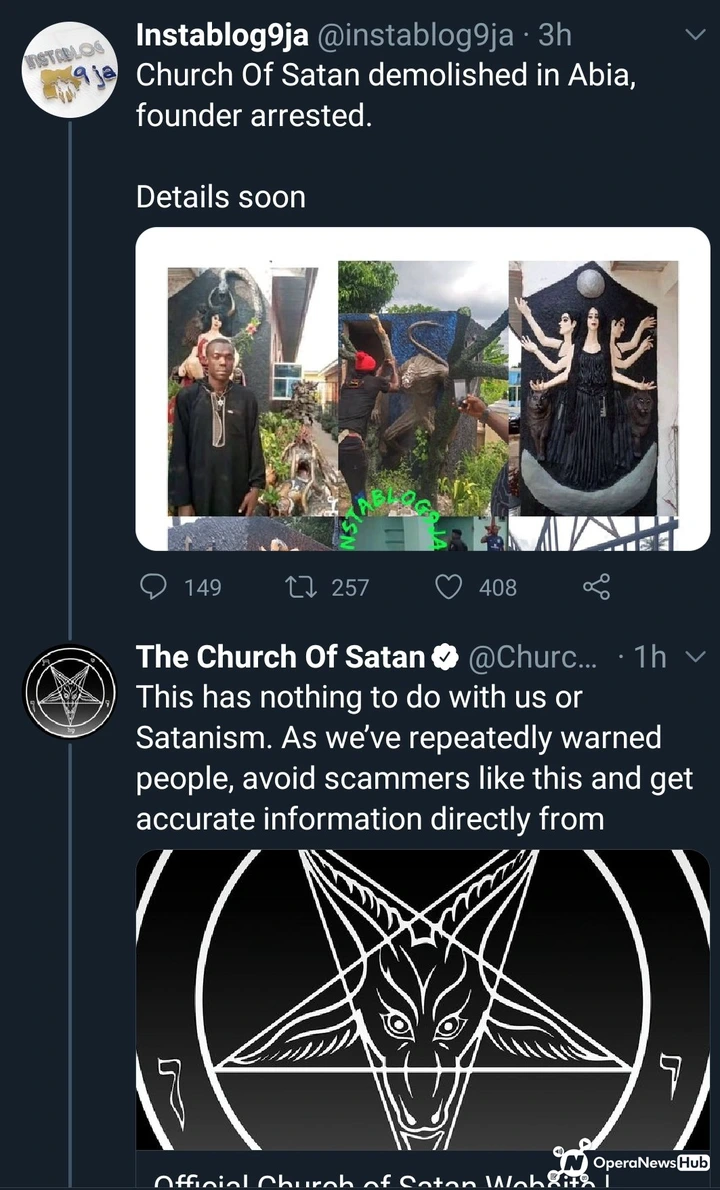 What do you guys think about this matter?
Please SHARE, LIKE & COMMENT