BREAKING; Donald Trump attacks China to win the election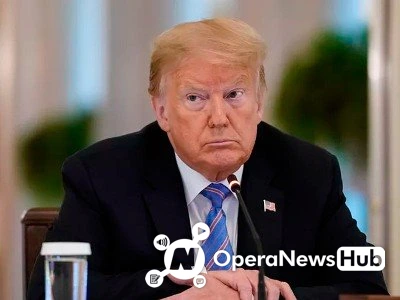 With little hope of success in the US presidential election in November this year, Trump is taking desperate measures to win another term, PETER FROST says
Given the recent polls, in which Joe Biden leads Donald Trump by 53 to 42 percent, Trump needs desperate measures. At first he tried to postpone the election – to no avail.
Now his main strategy is to increase the stake against Beijing. Last weekend, he again announced that China has done great damage to the United States and the rest of the world by how they're coping with the coronavirus crisis.
BREAKING; SUPREME COURT REJECTS TRUMP'S 'ABSOLUTE IMMUNITY' CLAIMS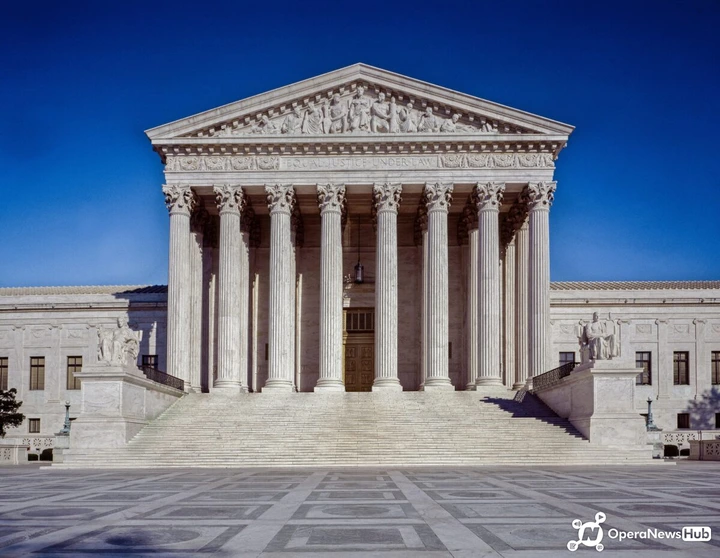 On Thursday morning, the Supreme Court issued two highly anticipated rulings on subpoenas for President Donald Trump's closely guarded financial records. This gave the president the advantage of a further delay, but above all the Supreme Court rejected his general claims that he had absolute immunity to such an investigation.
BREAKING; Donald Trump hits Barack Obama, the FBI, and Senate Republicans after the Supreme Court ruling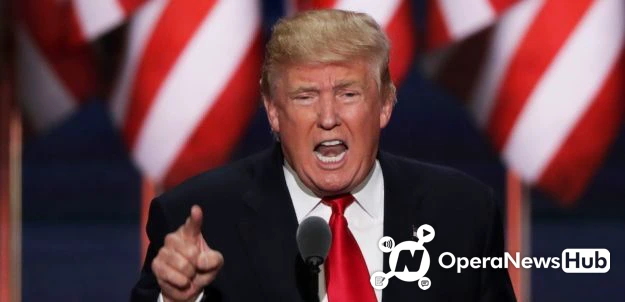 After the Supreme Court upheld a subpoena for Donald Trump's financial records, the president went to Twitter on Thursday morning to attack Barack Obama's government, the FBI, and lawmakers on the Senate Republican-led Justice Committee, Axios reported.
"It's all political persecution," Trump wrote in his first tweet. "I won the Mueller Witch Hunt and others, and now I have to keep fighting in a politically corrupt New York. Not fair to this presidency or administration! "
Trump later targeted Obama and former Vice President Joe Biden, whom he accused of spying on his 2016 campaign.
"This crime took place before my election, everyone knows it, and yet everyone is frozen with fear," Trump tweeted.
The president also attacked the Senate Judiciary Committee and the FBI for failing to respond to the Obama administration's alleged crimes. He then slammed former FBI director James Comey and former FBI director Andrew McCabe, who were part of the office, when former special adviser Robert Mueller investigated the possible Russian connections to Trump's 2016 campaign.
BREAKING; Joe Biden Is Trying To 'Steal' Donald Trump's 2016 Campaign – Steve Bannon Says
Steve Bannon, who served as chief strategist for Donald Trump's White House in the first seven months of his first term, claims that Democratic presidential candidate Joe Biden is trying to "steal" the 2016 President's campaign with his new Buy American campaign .
"Joe Biden is the friendly El Cid candidate, but he has very smart people around him," said Bannon on Thursday in his War Room podcast, referring to the character of the famous Spanish warlord in the film El Cid, which follows was saddled with his death. "Especially on the economic side. And they're essentially trying to steal the Trump program of 2016 and run this game book. "
BREAKING; Two Trump Advisers Have Been Accused Of Forcing Mistresses To Have Abortions
Hollywood Reporter and the Los Angeles Times indicate that two different advisors who previously worked for President Donald J. Trump have been accused of having affairs, impregnating their loved one, and forcing that loved one to terminate the pregnancy.
According to POLITICO, Jason Miller was Trump's commissioner for the White House communications director in 2017, despite resigning two days after the appointment was announced.
The reporter explains that according to the allegations documented in a sealed family court, after impregnating a lover who was only identified as Jane Doe, Miller had given an abortion pill to a smoothie that he gave her and drank the Doe.
The allegations continue to say that Miller's actions ended the pregnancy and nearly killed Doe.
Elliot Broidy was vice president of finance for Trump's opening committee, according to POLITICO.
BREAKING; ICE removes illegal alien wanted for terroristic acts in El Salvador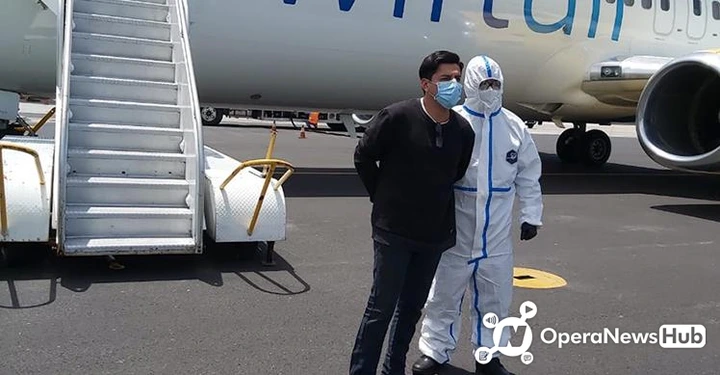 Enforcement and removal operations (ICE) officials in Houston, Texas, on Wednesday, removed an illegal alien and a known member of the 18th street gang, who was searched in El Salvador for terrorist acts and leading terrorist organizations .
The illegally present Salvadoran citizen Saul Alberto Benavides (35) was flown on a charter flight coordinated by the ICE Air Operations Unit from George Bush Intercontinental Airport in Houston, Texas to Monseñor Óscar Arnulfo Romero International Airport in San Salvador, El Salvador. Upon arrival, he was handed over to El Salvador Civil Police officers.