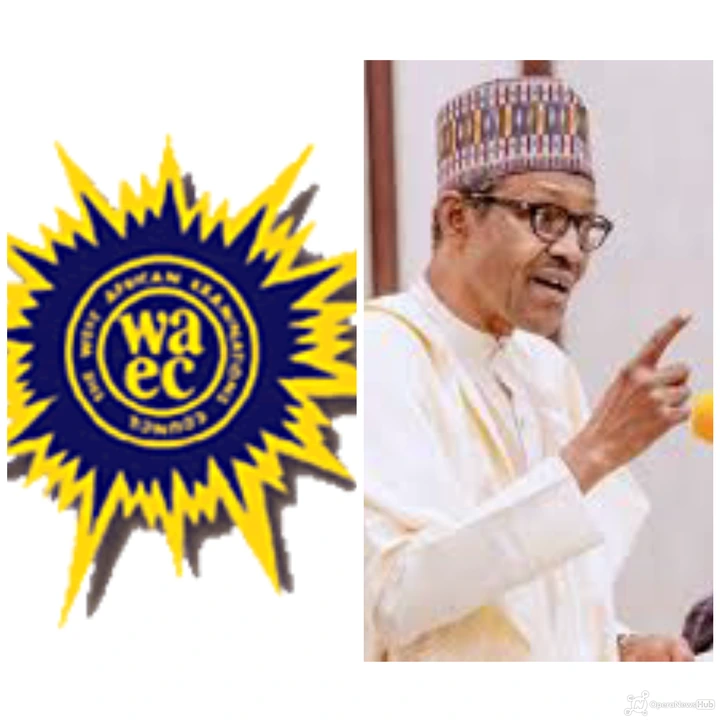 There have been series of complains and confusion comcerinig the suspension of WAEC exam in Nigeria because of the killer coronavirus. It can be recalled that the federal government of Nigeria announce the decision to suspend the conduct of the examination attributed to secondary school graduates, As a means of arresting the incessant increase in the spread of COVID-19, the federal government under the able leadership of president Muhammadu Buhari declare the suspension of the exam till further notice.
I understand how M. Buhari felt, he doesn't want any Nigerian student to experience the bitter part of coronavirus so, protecting them is the best thing, but suspension till further notice is never the best idea. In this article, I have highlighted highested the best and the safest method we can apply now is very simple and cheap. Check pictures below: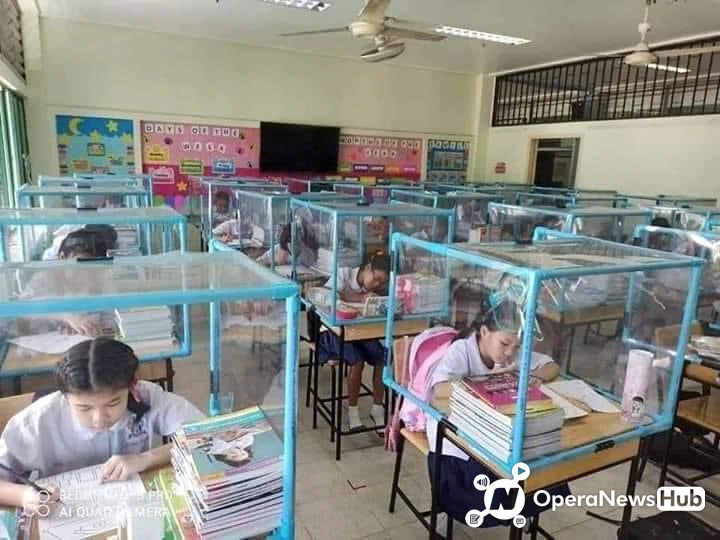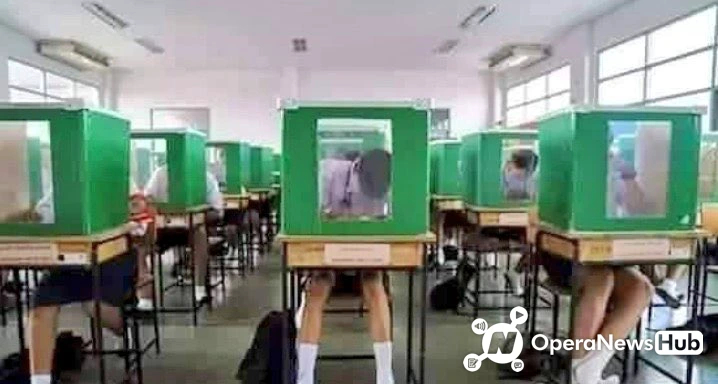 I know it seems funny buy its actually very safe and cheap as well. The above picture shows students writting examination in a big box made of glass and aluminum. The glass is made to allow free flow of air and at the same time , it will prevent student from cheating in the exam hall as they will not be able to look at others work.
The other picture show student writing exam in a box made of thic lyon, isn't that amazing?
Since we are so scared of coronavirus infection and one of the best method to keep ourselves safe is to wear face mask while incroedy areas, exam hall is crowdy too so the best thing Nigeria could do is to apply this method.
This method is cheap in the sense that nigeria is rich in people who are experts in working with aluminum and glass, we can easily get them to work. Don't forget that Nigeria has received billions of naira as donations to fight the killer virus, so this is the best time to put those money to work.
My junior sister was crying bitter because of the suspension and I'm sure may other student will be crying too, so why not share this article till president Buhari sees it, who knows if Buhari might change his mind if he sees it.
Do you think this method will actually work?
Please feel free to drop a comment. And don't forget to to follow the writer.
LIKE, COMMENT AND SHARE.
There have also been series of reactions on twitter regarding the suspension of the exam, see some below: