So many guys always get upset and feel downcast every time they get a dismissal from the girls they approach on the road. The truth is that when approached by male strangers, most ladies are very conscious, because many of them are not physically strong, unlike men. The first thing that comes to her mind when approaching a girl is her safety …… because she knew she could not withstand the strength of a man. She's extra careful because she knows a man can take advantage of her at any time; that's why you've got to apply some skills to approach a girl because she might just see you as a potential danger and turn down your approach.
With that being said, I'm going to list ten skills to approach a girl on the road so that she can feel comfortable and speak to you without being rejected.
Below Are Ten Ways To Achieve That.
1] Smiles.

She'll feel comfortable when you smile at a girl and see you as someone friendly. A smile represents friendship and conviviality. Just make sure to smile when approaching a mysterious girl on the road so you don't pose as a possible threat to her and get rejected.
2] Please.

When approaching a strange girl on the road, always use the word "PLEASE" You see the word "PLEASE" …… it's capable of crushing any stubborn woman's bones. When you please tell a lady she should excuse you, it shows you have respect for women. It shows you are holding her in high regard too. Use the word "PLEASE" when you approach a lady on the road …… and I bet you, she's going to stand up and hear what you're going to say.
3] Don't Whisper Her.
Most girls hate whisper. It is all animals that you talk to …… girls being a person. You don't have to tackle all of the girls you see on the lane. If a girl is far from you, instead of screaming at her and upsetting the neighborhood, let her go. When she's close enough then you can say "hello girl" it shows you 're well-read and well-read.
4] Dress Code.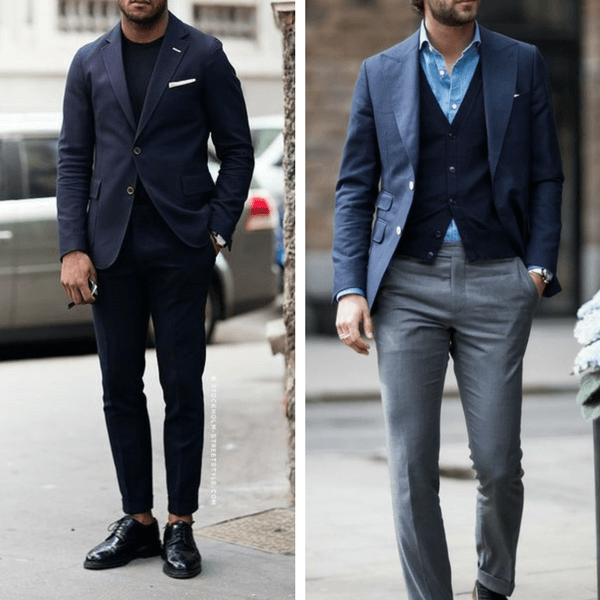 I discussed that previously in one of my previous posts. Your dress code matters a lot when it comes to first meeting a strange person. You can't dress up like a tout and expect a girl from Adam who doesn't know you to respond. To her, you 're just another life threat. As I said at the beginning of this post, girls are vulnerable and they know their surroundings very well …… if you want her to listen to you, dress smart and gentle.
5] Don't Hold Her Hands.

Most Guys do this one very well. You think all women should be at your beck and call because you're a man? You 're just not walking up to a girl you don't know and taking her hands just because you want to talk to her. This is deeply arrogant. She'll pull herself out of you, of course, and walk away, because you've proven you 're a possible threat …… why would you hold her hands …… are you a kidnapper?
6] Don't Call Her Sexy.
It is extremely inappropriate to call a lady you never met sexy. It indicates you 're looking for someone to sleep with and dump with ………. it also means you've visualized her body just before you approach her. No lady wants to be rude sorry …… she won't give you the treatment you want. Even prostitutes too wish to be respected.
7] Don't Look At Her Breast.

So many guys are having fun doing this one …… how do you talk for the very first time to a girl and look at her body? You 're a rapist? …… the conduct does not put you in her view to a really good place. Try to keep very close eye contact with her while holding your smiling face, and I think she will be distracted because not all girls will be able to maintain long eye contact. The moment you subdue her, she'll be short of words and you'll be able to take charge of the conversation and win her heart …… don't let her subdue you, or you'll send a signal that you're weak, and you might never see her again.
8] Maintain Some Distance.

There's what we call personal space ………. every human being wants his or her personal space. Even if the individual is your best friend, you have to give them that personal space, because it makes them feel comfortable. When you first approach a person, always make sure you hold a space of about 3 ft or more if you can. By doing so, you reassure her you haven't come to hurt her ….. she'll feel secure and listen to what you've got to say.
9] Compliment What She's wearing.

If the girl you are about to meet is BEAUTIFUL, praise what she is wearing before you say something, instead of calling her BEAUTIFUL. You see the word "BEAUTIFUL," she hears it about a million times a day, and she even gets angry. Compliment her earrings, or necklace, or clothing, even hair …… Some beautiful ladies like guys looking past the fact that they're pretty …… when you do that, it will put you in a nice position in her heart and she'll listen to what you've got to tell.
10] Questions.
Too many questions on a first approach aren't too good because at that particular moment you don't know what's going through her mind. Asking her too many questions might be a turn-off for her ….. Apart from that, it's called the first approach and not date. All you need to do is try and familiarize yourself with her by introducing yourself …… and know just what her name and contacts will do for a start. If you end up meeting guys on a date, then you should ask her heaven and earth.
Well, that's my little female experience, and I can assure you I've used this technique to get the finest girls you've ever seen with little to no money. Do it bro, and later forgive me……..If you find it interesting …… One Love, you can like, comment and share this article too.