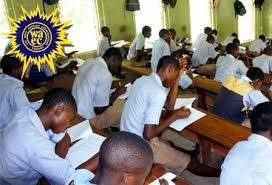 Every year, WAEC candidates make absurd mistakes in examination. This cause them to regrets and sometimes lead to failure. Some students are brilliant but failed due to mistakes they made during the examination, maybe due to fear or rush or examination tension. To pass an examination, a student have to be smart, intelligent and prepare ahead of the examination.
Please read and avoid these costly mistakes that may lead to failure.
7 Common mistakes students make during examination
1. Lack of time management: Timing is very important in everything we do in life. It is very important to be time conscious during an examination. Most of the students are found guilty of time. Whenever they started exam, they forget that each question has been set with duration. It is advisable to divide the time given by the total no of questions to be answer and ensure you're not spending much time on a question. Leave whatever question that seems difficult and that may take most of the time. You can then come come back to such question when you're done with the rest.
2. Failure to read instructions: This is another factor that causes failure in an examination. Some students don't bother to read instruction. Once they are given question, they are fond of going straight to the question and attempting to answer or jot down the answer for them not to forget what they know. This behaviour lead to providing wrong answer to a particular question. Before answering question, the first is reading the instructions attentively, understanding the information been pass and follow strictly. In fact, this is not limited to examination, it is applicable to everything we do in life.
3. Providing wrong answer: Due to fear or been in a rush while reading question. Unknowingly, students answer questions wrongly by providing answer that is meant for another question. It is important to read a question twice, understand what the examiner want before supplying answer.
4. Looking for expo: Most of those that look for expo end up been disappointed or been given wrong question and answer. Some realize they have been given wrong question on getting into the examination hall while some believe the answer given to them is correct not knowing they were given wrong answer. Some students don't bother to read ahead of an examination. All what they do is looking for expo. It is expected of a student to prepare ahead of an exam.
5. Answering question beyond what is expected: students fail examination because they've answer questions beyond the course. They do this with the intention of giving additional information, not knowing they have answer beyond expectation of the examiner/marker. You might think you will have bonus marks for explaining further, this may not be as each question has been given marks when setting question. Although, it is not bad giving additional information in your answers but do ensure you are still in line not writing out of point.
6. No knowledge on how to answer question: Another causes of failure is not knowing which question to answer first and how to do it. A smart student will answer the simple questions first and all the questions he is sure of the answer. Answering simple question and the one you know will always save your time and also may serve as impression to the marker. If you answer the first two to three questions correctly, a maker will patiently mark the rest of the answer believing the student knows what he does.
7. Failure to cross-check: Student are liable to make mistakes during examination. The mistake might not be noticeable to you but cross checking after exam may call your attention to where the mistakes was made. The worst is not bother to cross check the questions you've answered.
Mr Legit Source is a Computer Programmer. He loves computer programming and he is also a web designer and a developer. Mr Legit Source is a Senior Content Writer of Legitsource.com.ng