Now due to the outbreak of covid-19, alot of student have been home for quite some months now. All schools have been on shut down. University, polytechnic, colleges have all been fully closed due to the outbreak of this deadly pandemic.
Meanwhile, I'm here with a question from Chemistry to share among us. (From the Science department) to give a brief revision on what we've been taught back then.
The question goes…
Copper (II) sulphate pentahydrate (CuSO⁴ 5H²O) was heated at 120°C with the following results:
1. Wt of crucible = 10.00g
2. Wt of crucible + cuso⁴ 5H²O =14.98g
3. Wt of crucible + residue = 13.54g
How many molecules of water of crystallization we're lost?
[H = 1, Cu =63.5, O = 16, S = 32]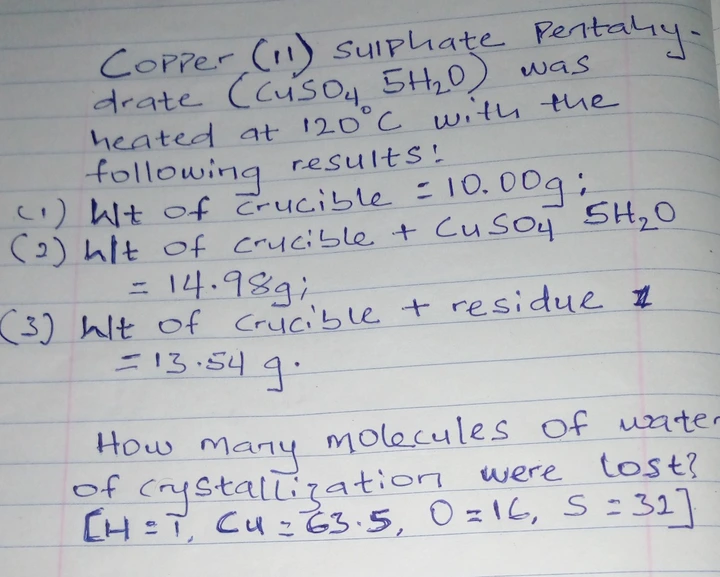 Here's a working example to calculate the question stated above.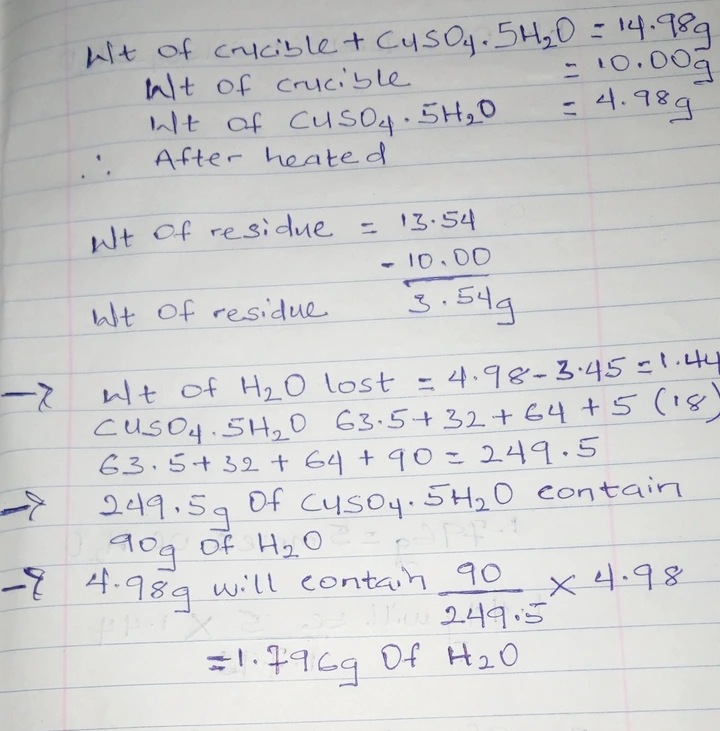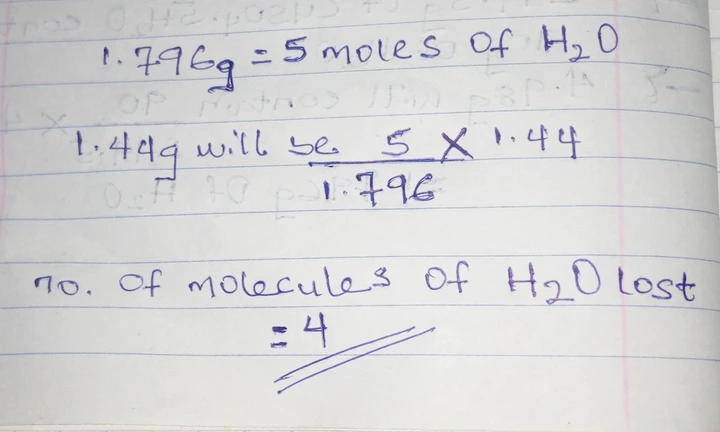 I believed you've learnt something from this revision, please like share and follow.
Mr Legit Source is a Computer Programmer. He loves computer programming and he is also a web designer and a developer. Mr Legit Source is a Senior Content Writer of Legitsource.com.ng