Literature Questions They May Likely Ask In WASSCE 2020 Examination
Literature Questions They May Likely Ask In WASSCE 2020 Examination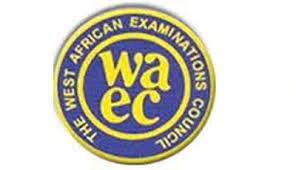 I will give out some recommend questions that may likely come out in this year's WASSCE Literature-in English examination.
1. A dirge is a poem song
A) to send a child to sleep
B) to make workers happy
C) at a birthday party
D) at a funeral ✔
2. In a drama, …… creates humor
A) hero
B) clown ✔
C) villain
D) chorus
3. 'Let me not love there if I love there not' illustrates
A) metaphor
B) proverb
C) paradox ✔
D) meiosis
4. ……….. Is a literary device used to express unpleasant in a more acceptable manner
A) Epilogue
B) Epigram
C) Euphemism ✔
D) Eulogy
5. A story in which characters or actions represent abstract ideas or moral qualities is
A) an epic
B) a legend
C) an allegory
D) a satire ✔
6. The use of imagery in prose or verse
A) appeals to the senses ✔
B) develops the plot
C) creates confusion
D) obscures meaning
7. A metrical foot in which a stressed syllable is followed by an unstressed syllable is
A) iambic
B) spondaic
C) trochaic ✔
D) acrylic
8. ……. Is the location of the action of the plot
A) Setting ✔
B) Narrative technique
C) Point of View
D) Characterization
9. A ballad is essentially a …………. poem
A) descriptive
B) dramatic
C) pastoral
D) narrative ✔
10. In Literature, repetition is used essentially for
A) rhyme
B) suspense
C) allusion
D) emphasis ✔
Don't forget to read your Literature text.
Thanks for reading and do share, comment, and follow for more updates.