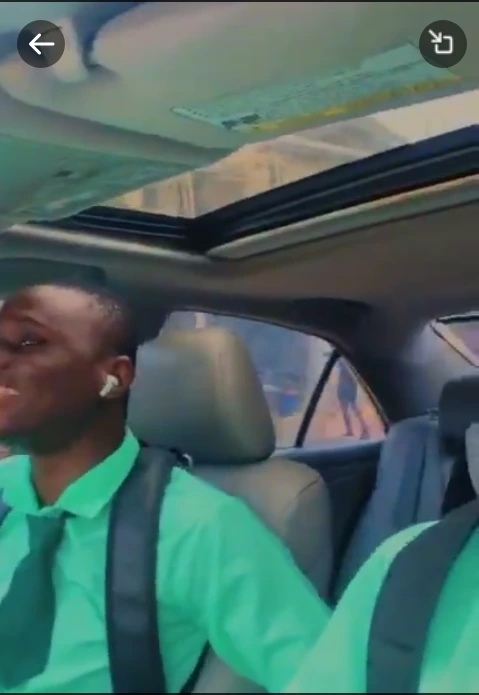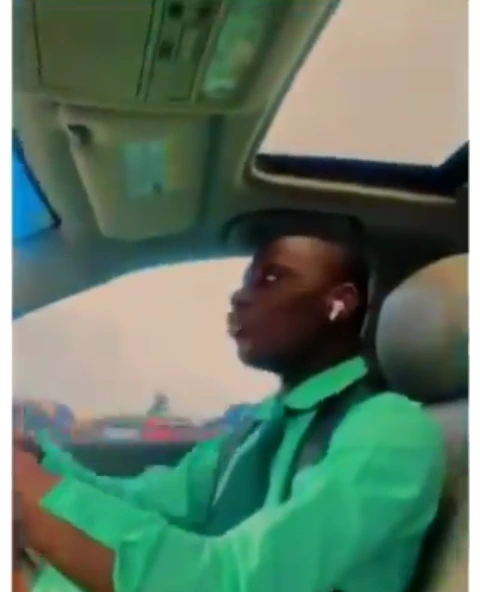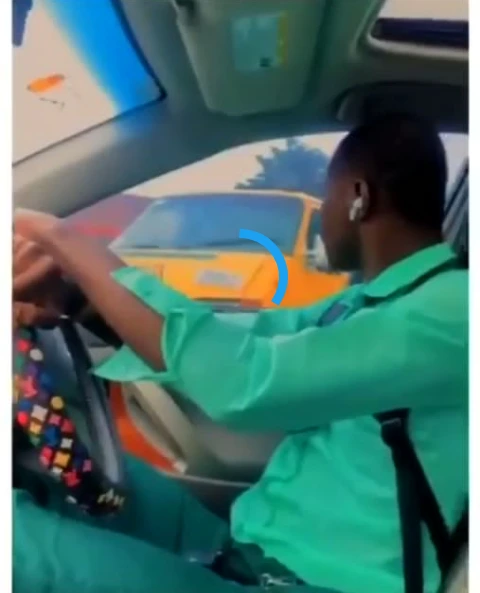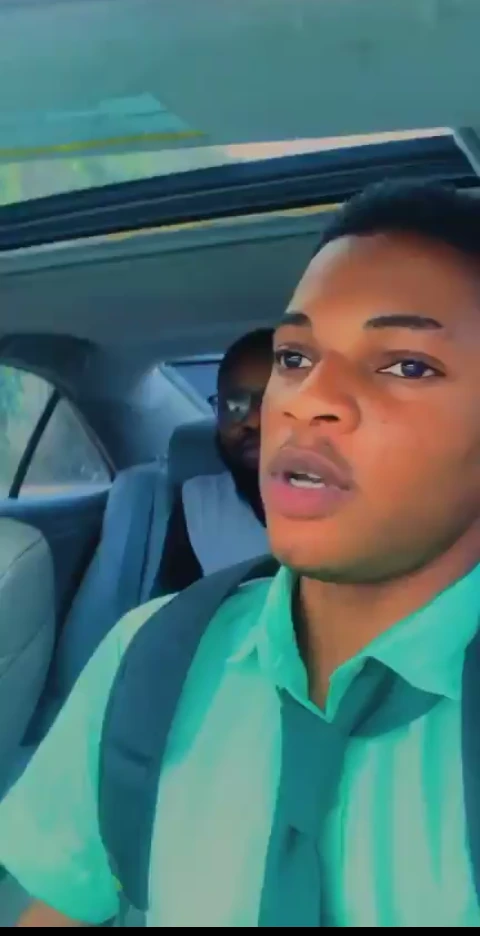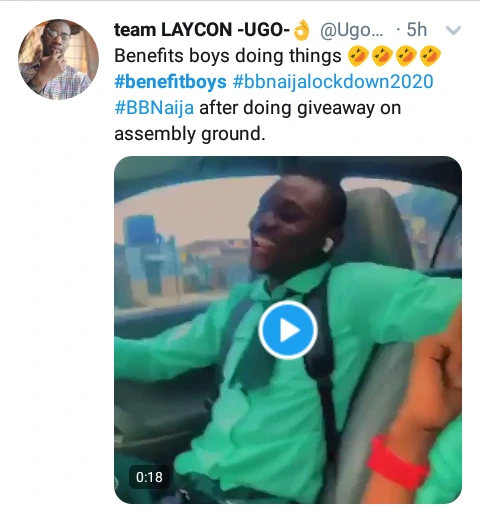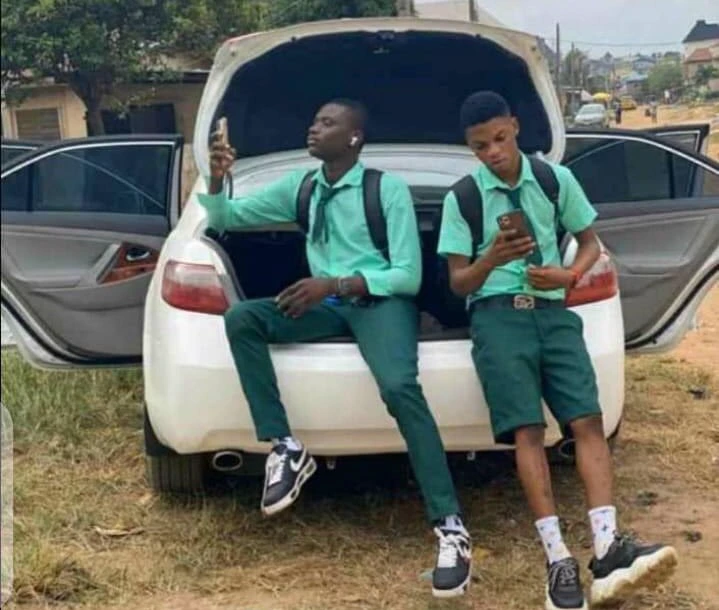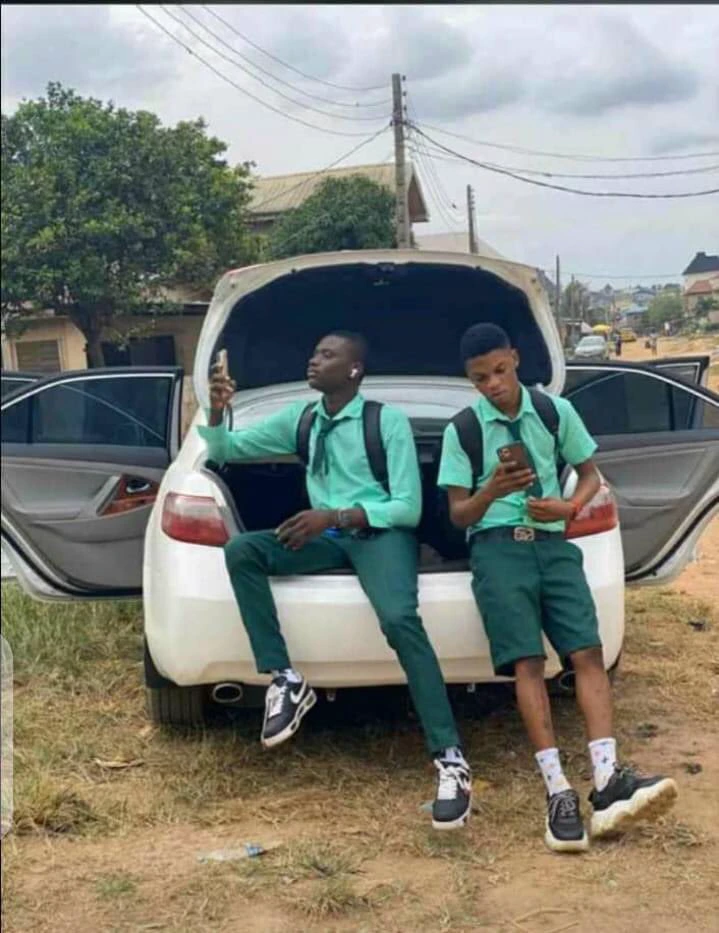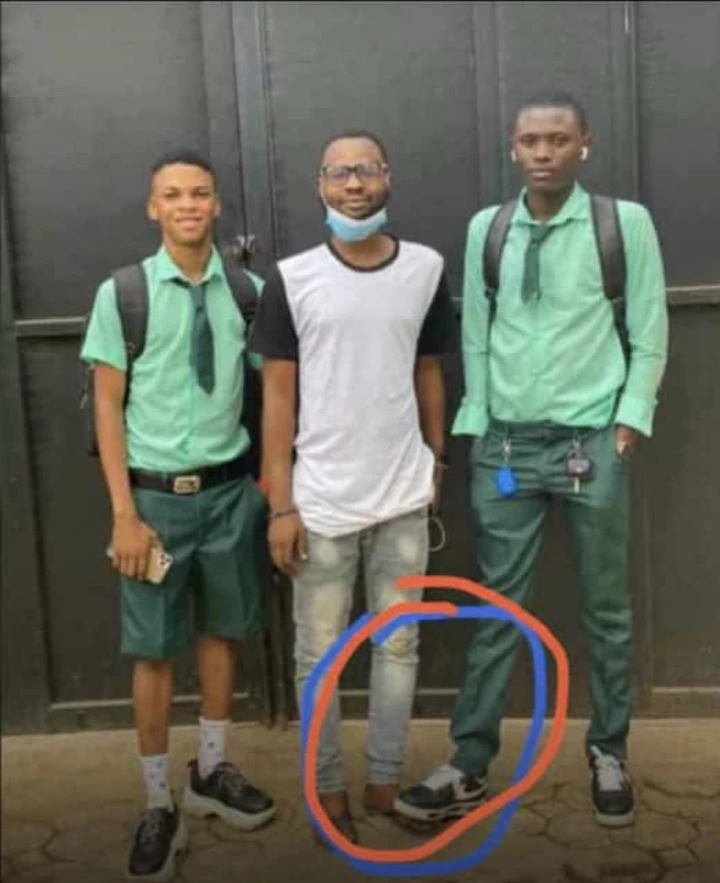 There is a video currently trending on almost every social media platform about some young guys who called themselves the benefit boys. They were dressed exactly like secondary school students and in the video, they reveal that they are resuming to school in the posh car because it seems as if terminal students have resumed school. They released different videos online and they have been trending as number one on twitter and other social media platform since they uploaded the videos. People were really shock to see these young guys drive a posh car like that when they are still in Secondary school. They are probably in SS3 because only Terminal Students may be allowed in schools.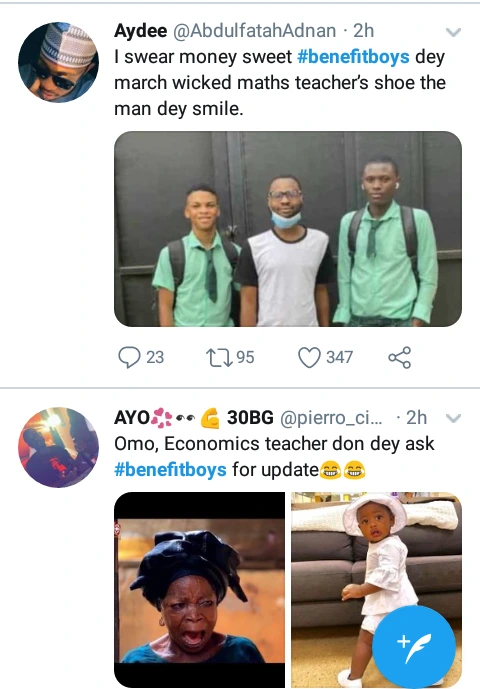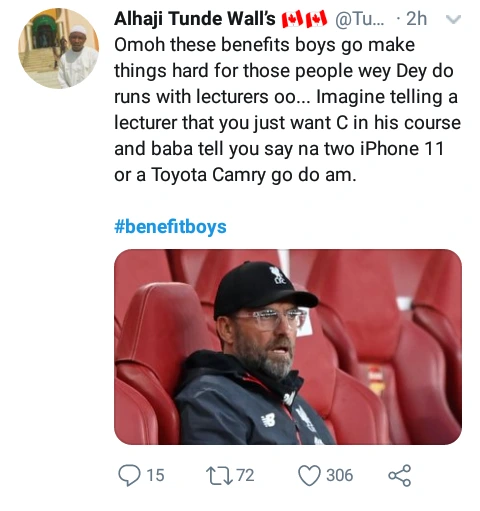 T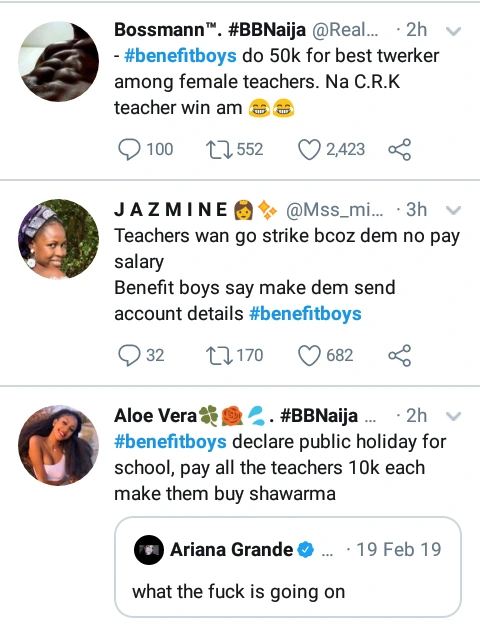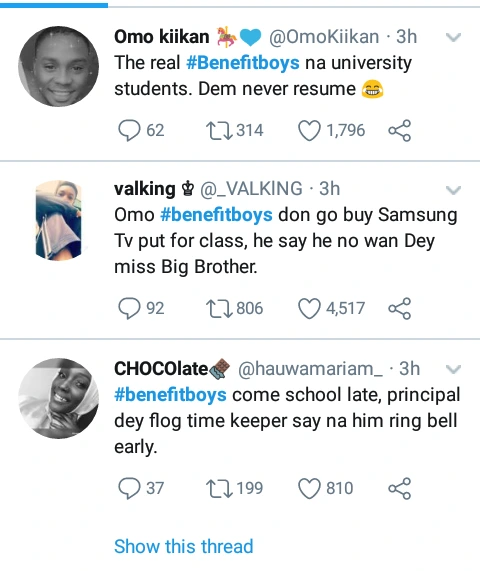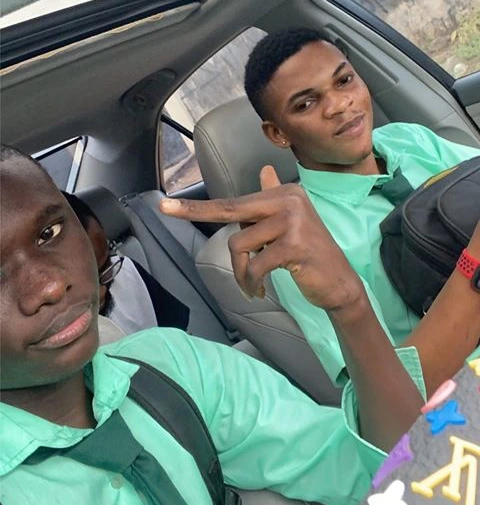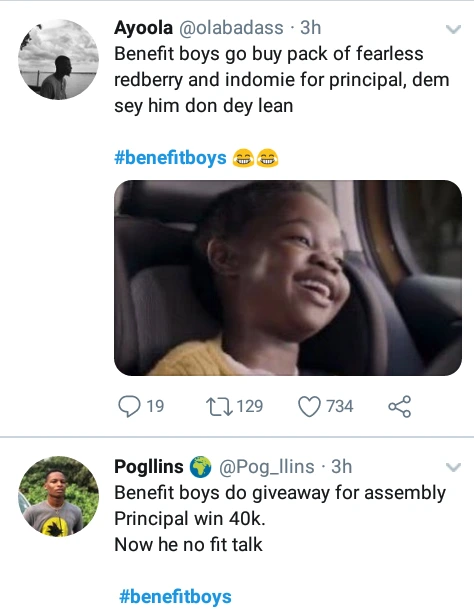 h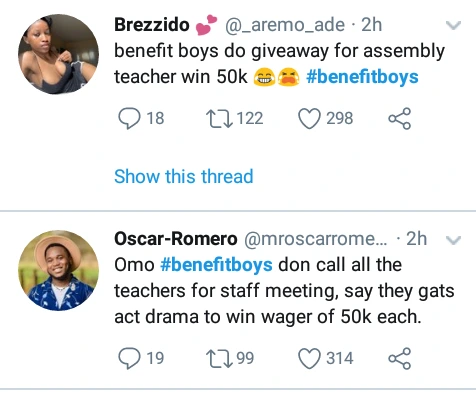 The funniest thing in their videos is the way they address one man whom they gave ride after the closing period in their school. They addressed this young man as 'Uncle'. Many people also believe that the man may be their teacher in school. They promised to give this man a ride to his residents but the way they chatted with him inside the car was so appalling. There was a point where they angrily pushed him out of their car and dropped him half way because he was disturbing them in their car. So, they decided to withdraw him from their car half way.
Aside these videos, a picture also surfaced the internet where they were seeing stepping on the teacher's leg, yet the man never mentioned a word. All these drama has really been astonishing and it has got a lot of people talking about it ever since.