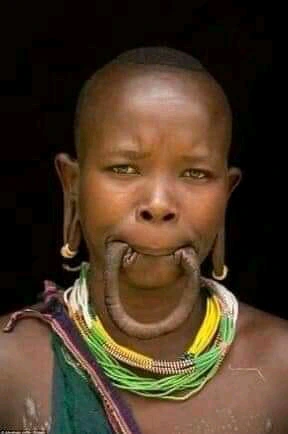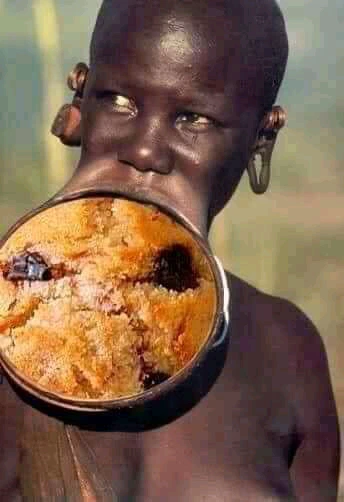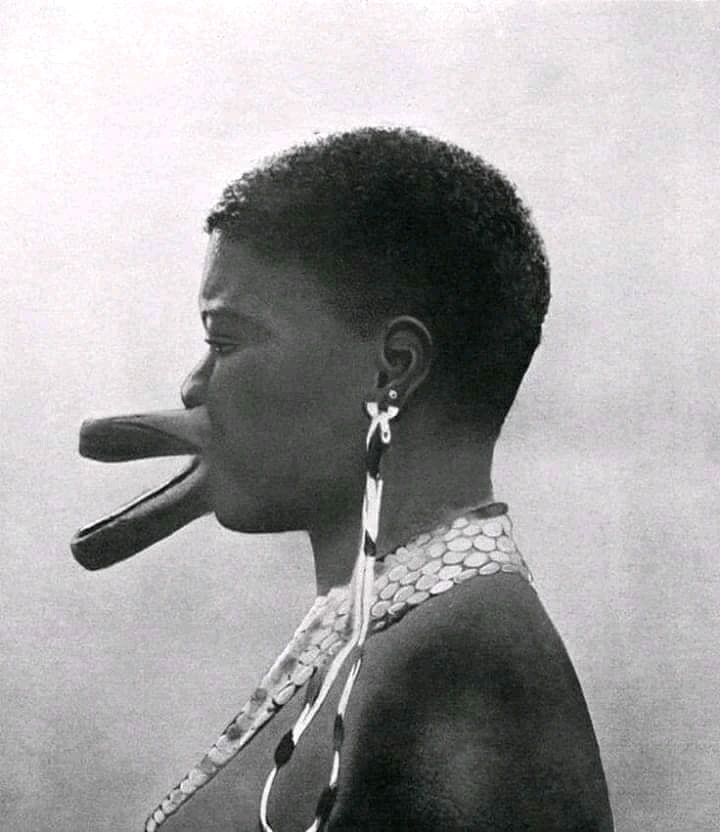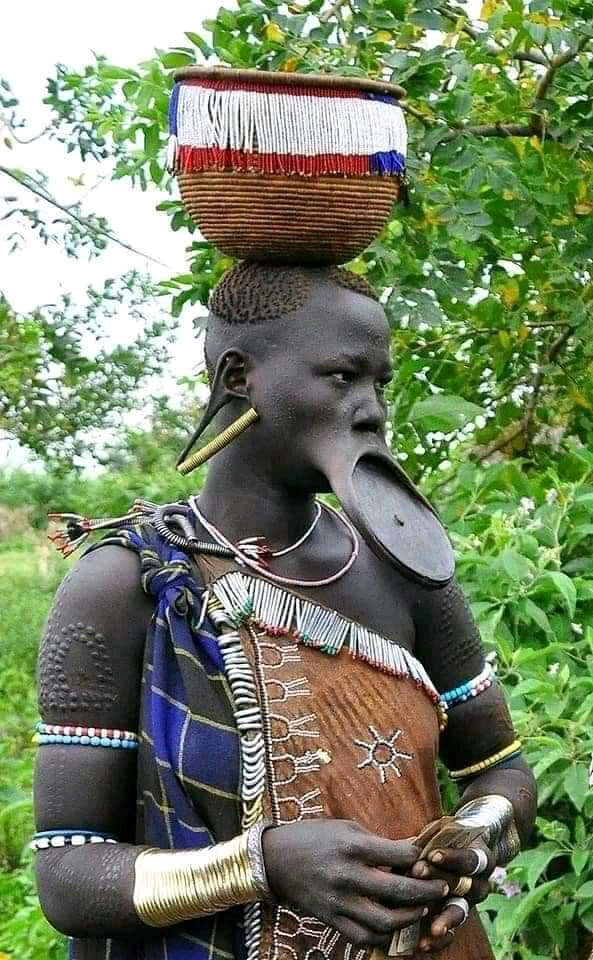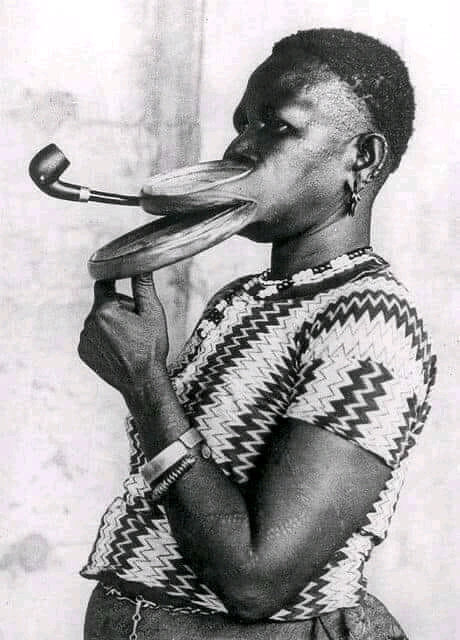 The Mursi or Mun tribe is a small ethnic group in Ethiopia with a population of about 11, 500 people. They live in the most remote place in Ethiopia, Mago National Park. They are referred to be the most dangerous ethnic group in Africa because of their attitude towards outsiders and their culture.
Before any 134673 outsider is allowed to see them, an entrance fee is remitted at the entrance which is 900Birr for 6 people and 200Birr for the guide in the park. The most recognizable thing about the Mursi Women is the clay plate that they wear in their ears and lips.
The clay plate tradition is a sign that signifies the beauty and value of women in that community. The large the plate the more beauty the woman is and the more bride price a Man will pay during Marriage. As a young girl approaches adulthood about 15 to 16 years of age, she is cut in her lower lip to form a loop like ring of the lip muscles. It is extended and stretched with time as it heals to accommodate a small clay plate.
They are referred as the most dangerous because of the number of people they have killed for visiting them without their permission. They ate always very aggressive, hostile and always ready to kill at any slightest provocation. Men in the tribe walk with a two-meter stick called a Donga as a weapon of defense. However, as times are changing they have replaced the Donga with AK47 and a machete.
Join Over 100,000+ readers to receive latest Educational News: