Breaking News in Nigeria this Morning, Monday 15th of June 2020
38 total views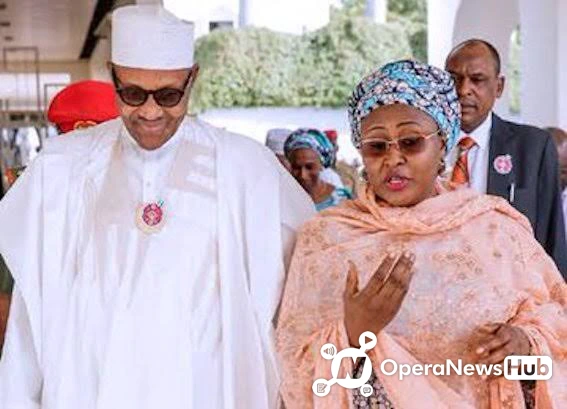 1. People my husband helped, now hate us – Abacha's wife says.
Maryam, the wife of a former military Head of State, Sani Abacha, has said her husband was betrayed by the people he trusted in Kano.
She noted that the loots being attributed to her husband were lies against him, saying time would reveal the truth.
The former first lady stated this in an interview with Kano Focus to mark the 22th memorial of the former military ruler.
The widow said since her husband's death on June 8, 1998, his family had been abandoned by the Kano elites.
She said, "I hope Kano people will realise that Sani was their son. And this man was born in Kano in Sabon Gari and later he came to Fagge and grew up, but his name is Abacha – a Kanuri name from Borno.
He has marks, Kanuri marks on his face, but he chose to be a Kano man. And he worked for Kano and he planted Kano people, but there are people that he helped a lot, but they are not even greeting me now for no reason. They just hate us! But why? This is a very bad attitude. It is Haram and Allah is watch us," she added.
2. Buhari orders investigation into the shooting in Aso Villa.
President Muhammadu Buhari has ordered a probe into the alleged security breach inside the Presidential Villa.
This was made known in a statement by the President's Senior Special Assistant on Media and Publicity, Malam Garba Shehu, on Sunday evening.
There had been reports of gunshots and a breach of security within the Presidential Villa recently.
The situation was said to have been as a result of a squabble among family members and officials of the Presidency.
The statement read in part, "This is to assure all and everyone that the President and Commander-in-Chief of the Armed Forces, Muhammadu Buhari, is not, and was not at any time in any form of danger arising, either from deadly infections or the reported incident by security personnel which is currently under investigation."
Another part also said; "In this particular instance, the President says the law should be allowed to take its course."
3. Aisha Buhari's aide reveals why the first lady doesn't like to make public comments anymore.
Aliyu Abdullahi is the spokesperson/aide for Aisha Buhari, wife of President Muhammadu Buhari, has said his principal stopped speaking out recently because people 'misconstrue' her intentions.
Abdullahi, who spoke on Channels Television Sunday Politics, said the detained aides of Mrs Buhari were still in Police custody.
According to him, he said; "She always speaks out publicly. The reason she has stopped speaking out now is that whenever she speaks, people misconstrue or take her statement out of context. But she always means well for the country so that she and her children can have a bright future even after this administration is over."
4. I will make my next move after meeting with Buhari – Obaseki says.
Edo State Governor, Godwin Obaseki, has said that he would be making his next move after meeting with President Muhammadu Buhari.
Obaseki made this known on his Twitter handle on Sunday evening.
He tweeted, "I appreciate the sustained show of solidarity, support, and goodwill from Edo people and Nigerians in the face of injustice by the @OfficialAPCNg screening committee. I will be making my next move known after I complete consultations with my supporters and meet with @MBuhari."
5. Fire razes houses and shops in Akure, Ondo State.
Property worth millions of naira were destroyed on Sunday night at Obanla area of Akure, the Ondo State capital.
It was gathered that many houses and shops were affected and destroyed completely by the inferno.
According to an eyewitness, the fire started from a small gas station located in the area.
However, the cause of the fire is unknown yet.
6. I couldn't tell my mother that i had Covid-19 – NYSC member says.
A member of the National Youth Service Corps (NYSC), Ikeche Emeka, has narrated how he could not tell his mother that he was infected with the coronavirus.
Emeka, whose story was retweeted by the Nigeria Centre for Disease Control (NCDC)on their Twitter handle, shared a story of how a 66-year-old COVID-19 patient died six hours after admission.
He explained that he contracted the virus while serving in a health facility in Warri, Delta State.
According to him, his mother believes that having COVID-19 is a death sentence so it was difficult to inform her until he recovered.
"Many people including my mother thinks it is a death sentence. I knew how my mother and siblings would react to the news, so I told only my father and a few colleagues at work. Eight days after my admission at the centre, I took another test and I was positive. I felt so bad, I didn't eat that day," he said in a part of the tweet.
7. Jabi Lake Mall has been shut down for holding Naira Marley's show.
The Federal Capital Territory Administration on Sunday evening, sealed Jabi Lake Mall indefinitely for violating the ban on large gatherings.
It was gathered that hip-hop artiste, Azeez Fashola, popularly known as Naira Marley, held a concert at the mall on Saturday in contravention of the directive of the Presidential Task Force on COVID-19 as part of measures to curb the spread of the virus.
The FCTA made its decision to lock up the mall known on Sunday afternoon using Twitter.
8. Obaseki holds closed door meeting with Governor Udom, after meeting with Governor Wike.
The Governor of Edo State, Godwin Obaseki, has met with the Governor of Akwa Ibom state and PDP chieftain, Emmanuel Udom, shortly after meeting Rivers state Governor, Nyesom Wike on Sunday evening
These meetings are coming a day after an APC screening committee disqualified Obaseki from contesting in the party's gubernatorial primaries scheduled to hold on June 22.
The agenda of the meeting with the PDP governors were not revealed to the public but Obaseki is believed to be on consultations with them to possibly join the party in order to contest for a second term.
9. The Federal government is working on research, using plasma of recovered Covid-19 patients for treatment.
The Minister of Health, Dr. Osagie Ehanire, on Sunday evening, said the Federal Government is working on research, using plasma from the blood of recovered Coronavirus (COVID-19) patients to treat people infected with the virus.
Ehanire said this while answering questions from journalists in Abuja on the possibility of using plasma of recovered COVID-19 patients to treat serious cases.
The minister, who spoke at a news conference to commemorate the World Blood Donor Day (WBDD), said some research institutes were already working on the new research.
According to him, plasma of patients recovered from COVID-19 is called Convalescent plasma.
"It is believed that persons who suffered COVID-19 and have recovered will have antibodies inside their plasma, which can be used to treat others. It can be used to treat others who are not able to build antibodies fast enough or those who are suffering from a severe form of the virus," he said.
.
These are some of the breaking news in Nigeria this morning, Monday 15th of June 2020.
Follow me for more breaking news daily.
COMMRADIC 🆎 NSO NSO
Categories: Latest updates
Feel Free To Drop Your Comments Below
0 Responses