Don't Say You Were Not Warned: All 2020 WAEC Students Should Take Note Of This
68 total views
Before you proceed with this page, kindly follow this post by clicking the 'follow' button under the headline, as shown below.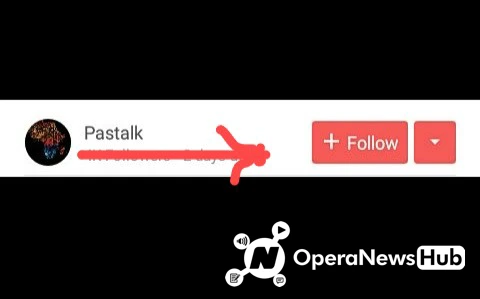 It has been quite some months now that the federal government had declared the closure of schools as a preventive measures to curtail the spread of the covid-19 disease, which broke out in the country. Consequently leading to the postponment of the 2020 WAEC Examination.
Probably, there has been a misconception among WAEC Candidates about the cancellation of the 2020 WAEC Examination, following the fake news circulating round the social media about WAEC Cancellation.
However, WAEC Students Should not say that they were not warned about this fake news going viral in the internet concerning WAEC Cancellation.
Therefore, All 2020 WAEC Students should take note of the following;
Earlier before now, the Head of Nigeria National Office of the WestAfrican Examinations Council (WAEC), Patrick Areghan, disclosed that the notice alleging the cancellation of 2020 WAEC did not come from the council.
According to the council, "Our attention has been drawn to a fake publication circulating in the social media, to the effect that the WAEC has cancelled the conduct of the WAEC for School Candidates, 2020, as a result of the Coronavirus pandemic and was, therefore, set to refund N22,500 to candidates who had enrolled for the examination.
"To begin with, the fee for the examination is N13,950 only and not N22,500. WAEC, as an examining body in the subregion, has not announced the cancellation of the examination," the council said.
Hence, WAEC students should take note of the information above and should not say they were not warned before time that the 2020 WAEC will still be taken, as some may have stopped reading their books due to the fake news and at last, becomes unready when the WAEC board finally starts the exam.
Also, 2020 WAEC students should note that, looking at the way things are now, the examination date might be announced unexpectedly, and when that time comes, they should not lament that they were not warned, as some may have abandoned their books now, thinking that there is still time for them to study later.
Please share your thoughts:
Considering the drop in the income of parents due to the lockdown, do you think that schools should still resume this year? Kindly give your opinion in the comment section below.
Please share, like and don't forget to follow this page to be updated on latest school news.
COMMRADIC 🆎 NSO NSO
Categories: Latest updates, SCHOOLS UPDATES
Feel Free To Drop Your Comments Below
0 Responses