---
Heart failure, sometimes known as congestive heart failure, occurs when your heart muscle doesn't pump blood as well as it should. Certain conditions, such as narrowed arteries in your heart (coronary artery disease) or high blood pressure, gradually leave your heart too weak or stiff to fill and pump efficiently.
Signs and symptoms of heart disease that causes heart failure Include;
. Excess urination at night and palpitations, swollen feet, swollen legs or weight gain.
. Pain areas: In the chest
. Cough: can be dry or with phlegm
. Whole body: fatigue, dizziness, inability to exercise or lose appetite
. Respiratory: fast breathing, shortness of breath at night, shortness of breath during exercise or shortness of breath on lying down
. Gastrointestinal: water retention or bloating
Below are some foods we should avoid taking in excess in other to avoid heart failure
1. Alcohol.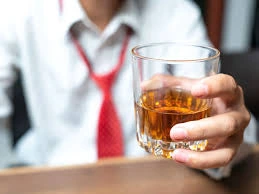 Moderate drinking won't harm your heart unless you have high blood pressure or high triglycerides, a type of fat in your blood that can boost your odds of heart disease. Heavy drinking, on the other hand, can lead to high blood pressure, heart failure, strokes, and weight gain. So if you don't already drink, don't start.
2. Processed Meat.
Hot dogs, sausage, salami, and lunch meat are the worst types of meats for your heart. They have high amounts of salt, and most are high in saturated fat. When it comes to deli meats, turkey is better for you than salami because it doesn't have the saturated fat. But it still has a fair amount of sodium, so it isn't as heart-healthy as fresh sliced turkey breast.
3. Sugar, Salt and Fat.
Over time, high amounts of salt, sugar, saturated fat, and refined carbs raise your risk for a heart attack or stroke. If you're worried about your heart, you'll want to keep these out of regular rotation.
But rather than fixate on any one bad food, it's wise to focus on your overall diet. You can still have these things if you mostly eat heart-healthy fruits and vegetables, whole grains, lean protein, and low-fat dairy.
4. Bacon.
More than half of bacon's calories come from saturated fat, which can raise your low-density lipoprotein (LDL), or bad cholesterol, and boost your chance of a heart attack or stroke. It's full of salt, which bumps up your blood pressure and makes your heart work harder. High amounts of sodium (the main part of salt) can lead to stroke, heart disease, and heart failure. Bacon's added preservatives are linked to these issues as well.
5. Baked Foods.
Cookies, cakes, and muffins should be rare treats. They're typically loaded with added sugar, which leads to weight gain. They're also linked to higher triglyceride levels, and that can lead to heart disease. Their main ingredient is usually white flour, which may spike your blood sugar and make you hungrier. Make healthier treats: Swap in whole-wheat flour, trim the sugar, and use liquid plant oils instead of butter or shortening.
6. Red meat.
Eating too much beef, lamb, and pork may raise your odds for heart disease and diabetes. It may be because they're high in saturated fat, which can boost cholesterol. More recent studies point to how gut bacteria process a part of the meat called L-carnitine. Limit your portions. Also, look for lean cuts like round, sirloin, and extra-lean ground beef.
7. Ice Cream.
Ice cream is high in sugar, calories, and saturated fat, so save it for a special treat. Eating foods loaded with fat and sugar leads to weight gain. It can also drive up your triglycerides and lead to a heart attack. Cut your calories and fat by choosing sorbet, low-fat or nonfat frozen yogurt, or frozen fruit bars. Check the label for the least amount of sugar and saturated fat.
8. Cheese.
Fun fact: Cheese is the single biggest contributor of saturated fat to the American diet. And unlike other fats, the saturated variety is the one most likely to be stored in the stomach and wreak havoc on your cardiovascular well-being. Scale back on the mozzarella and cheddar to zap away belly fat and keep your ticker pumping problem-free.
There are many things you can do to help keep your heart healthy and disease-free. Below we examine some of the best foods for ensuring that you keep a robust and healthy heart.
1. Beans, peas, chickpeas, and lentils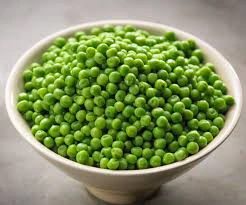 Beans, peas, chickpeas, and lentils — otherwise known as pulses or legumes — can all significantly reduce levels of low-density lipoprotein (LDL) or "bad cholesterol." They are also packed with fiber, protein, and antioxidant polyphenols, all of which have beneficial effects on the heart and general health.
2. Berries
Berries are also full of antioxidant polyphenols, which help to reduce heart disease risk. Berries are a great source of fiber, folate, iron, calcium, vitamin A, and vitamin C, and they are low in fat.
3. Dark chocolate
Dark chocolate is a rare example of a food that tastes amazing and is good for you (in moderation).
Scientists now believe that dark chocolate has protective benefits against atherosclerosis, which is when plaque builds up inside the arteries, increasing risk of heart attack and stroke.
Dark chocolate seems to prevent two of the mechanisms implicated in atherosclerosis: stiffness of the arteries and white blood cell adhesion, which is when white blood cells stick to the walls of blood vessels.
What is more, studies have found that increasing dark chocolate's flavanol content — which is the compound that makes it tasty and moreish — does not diminish these protective benefits.
Do you find this article helpful to you? Please kindly share and drop your comments on the comment section below.
Don't forget to follow me up for more health related articles.
Join Over 100,000+ readers to receive latest Educational News: