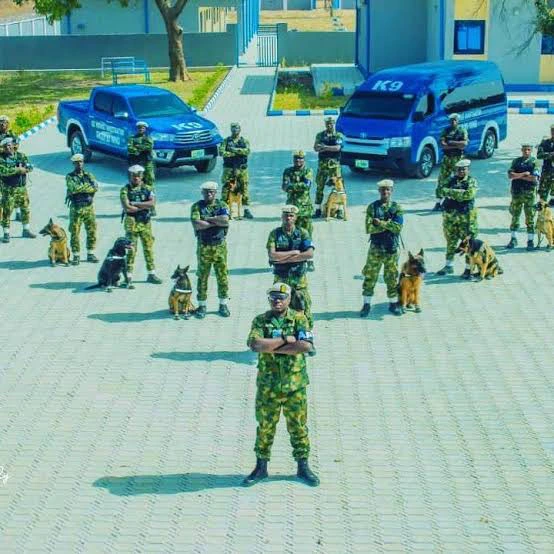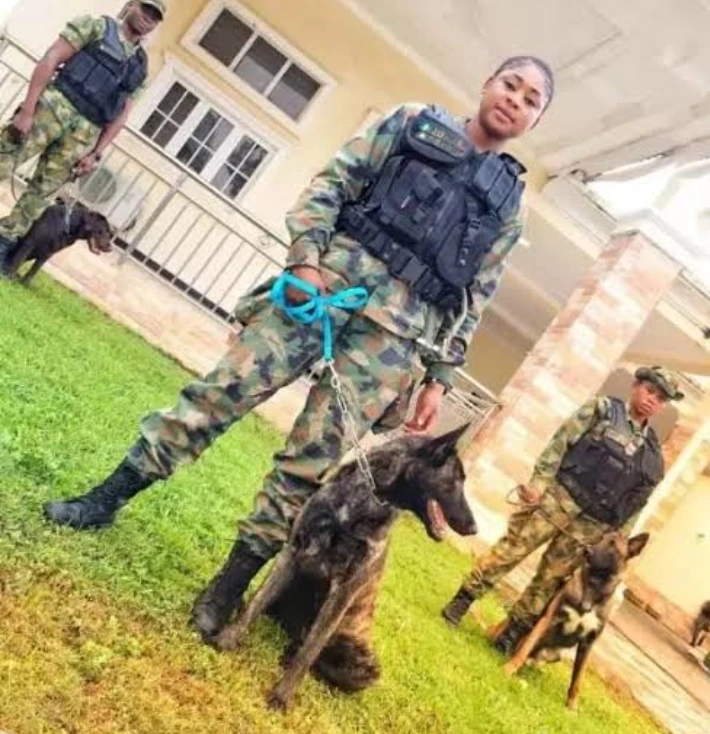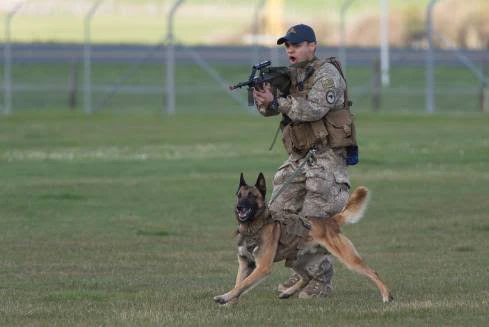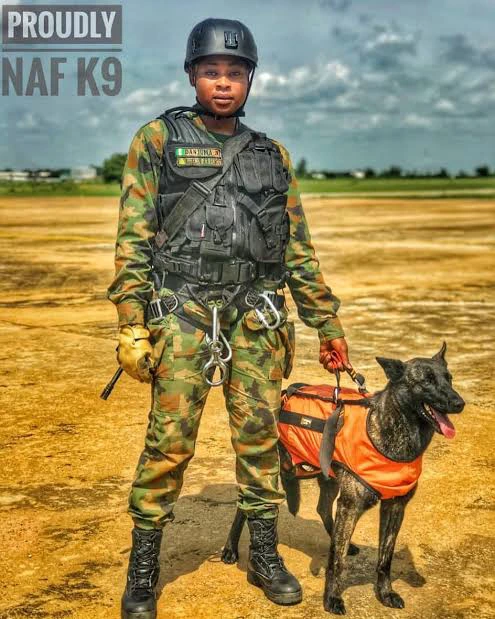 The world is advanced in technology, even to the point of using animals for warfare. One of the quality dogs have which is better than that of humans is their smelling power, they have the ability to perceive with their noses sharper than man because of their scent receptors, if they can do it better, why not get them involved where they can use it for humanity.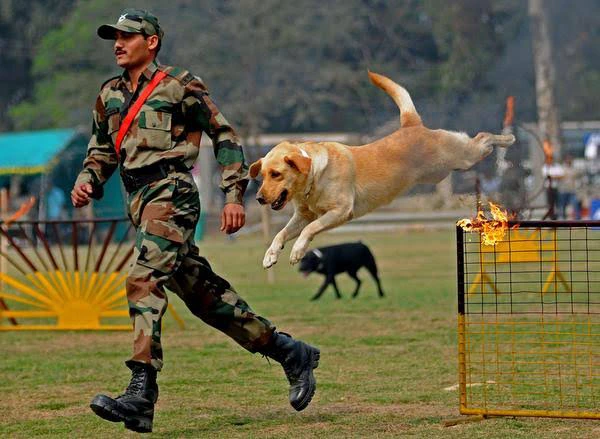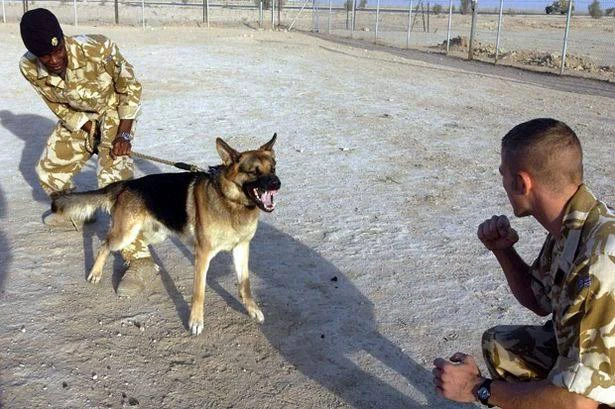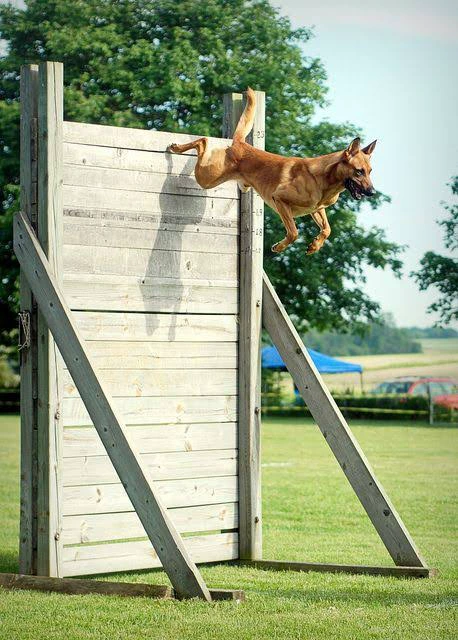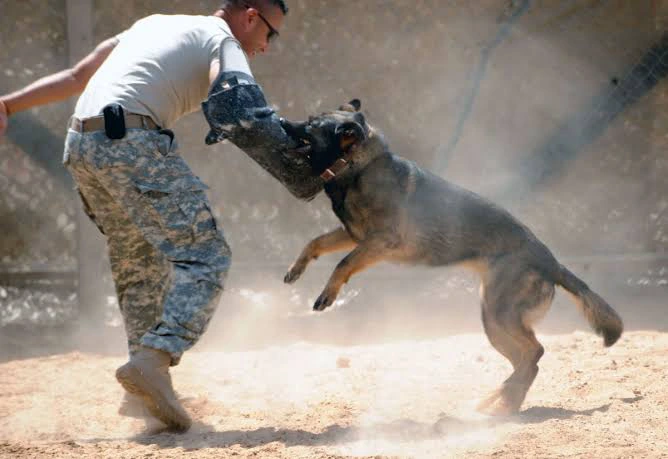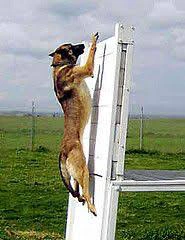 Dogs are used by the police or the military for different purposes and one of the reason is for the protection of man's life.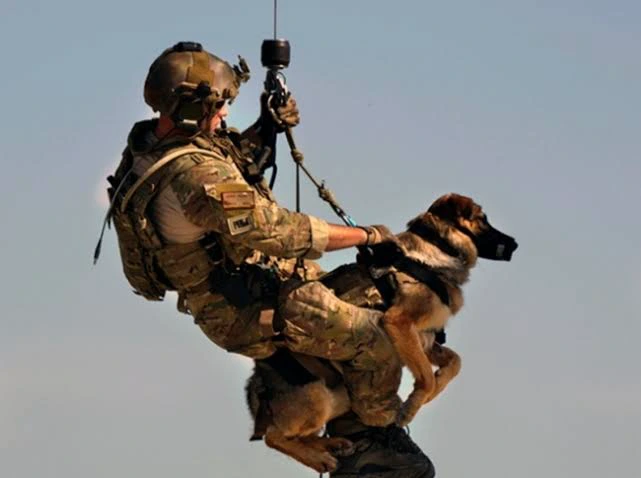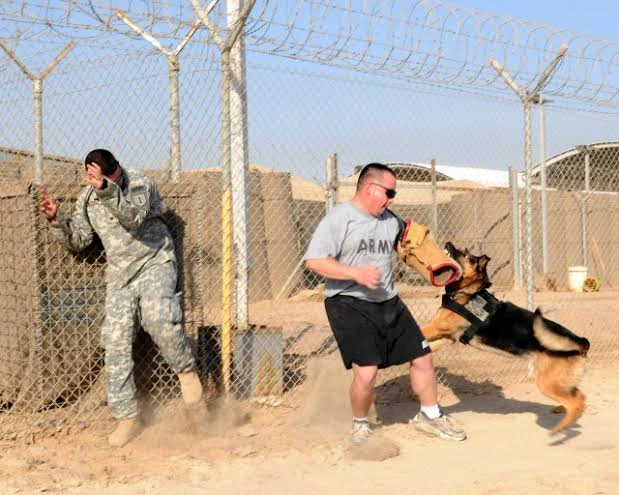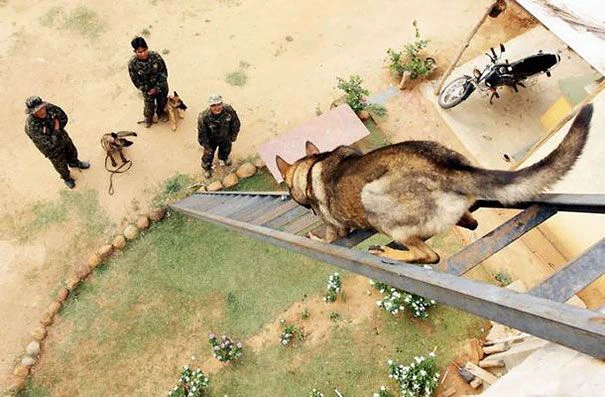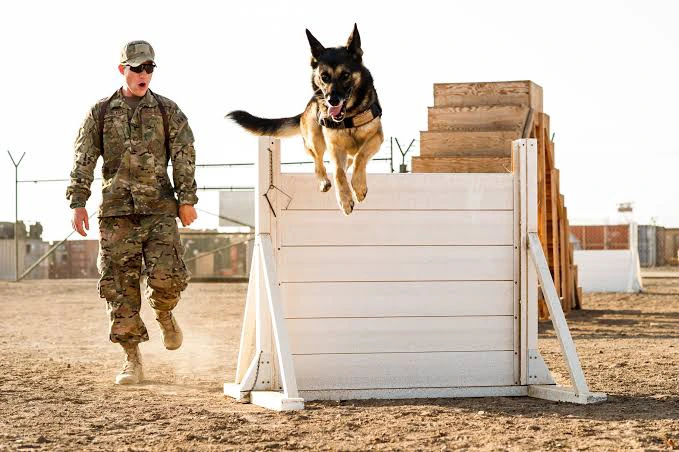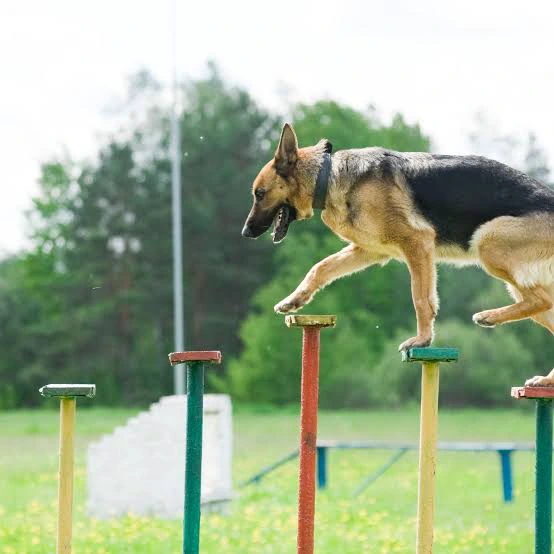 These dogs are trained to bite dangerous suspects and hold them hostage. In many situations, they are the first ones to put their lives on the line and go in against an armed suspect to protect their human partners.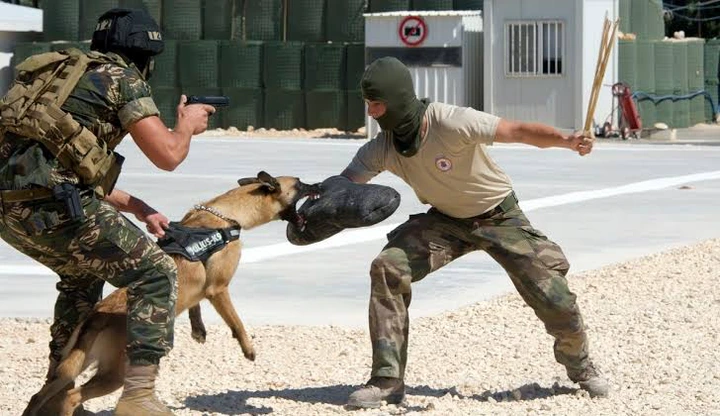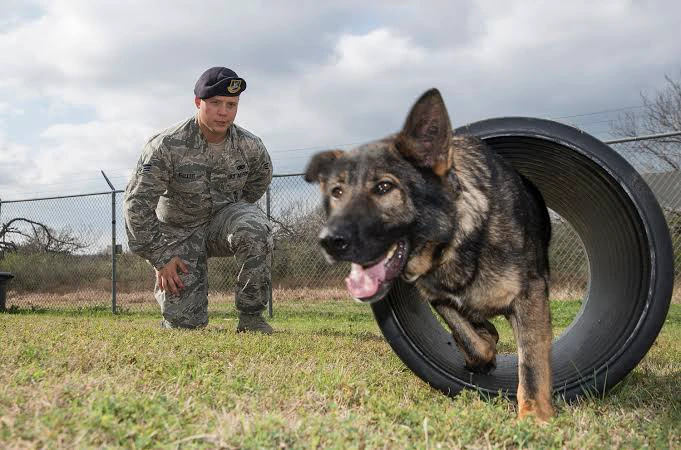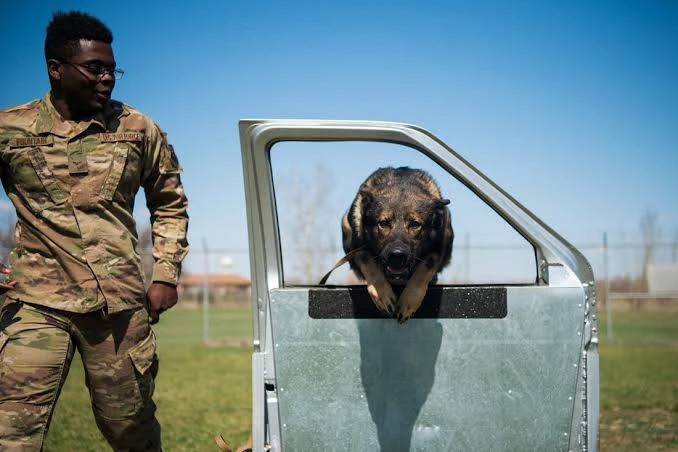 The dogs are not seen as dogs by the military personnels, they are seen as partners and even have uniforms most of the time on official duties.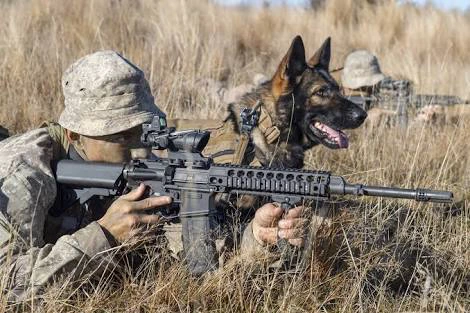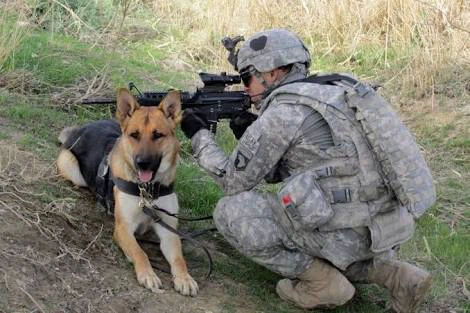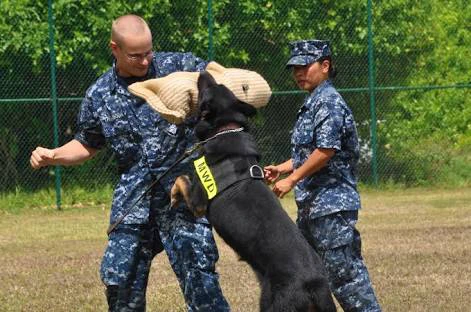 The fact that dogs are used doesn't mean that they just pick a dog from somewhere because it looks strong or fine, these dogs get trained.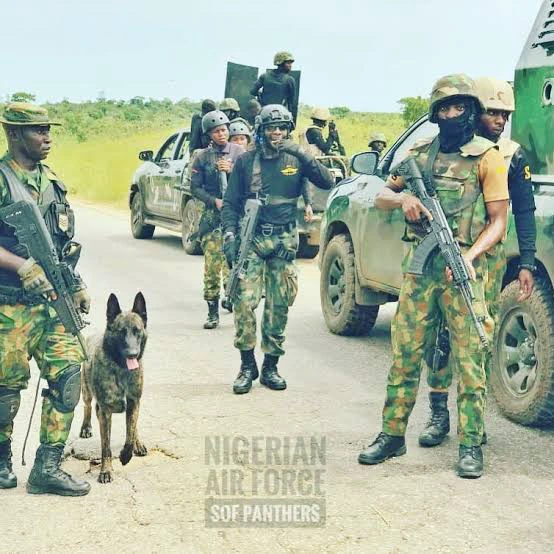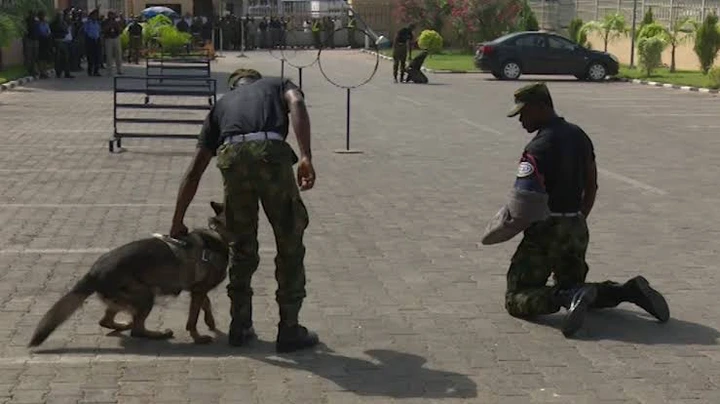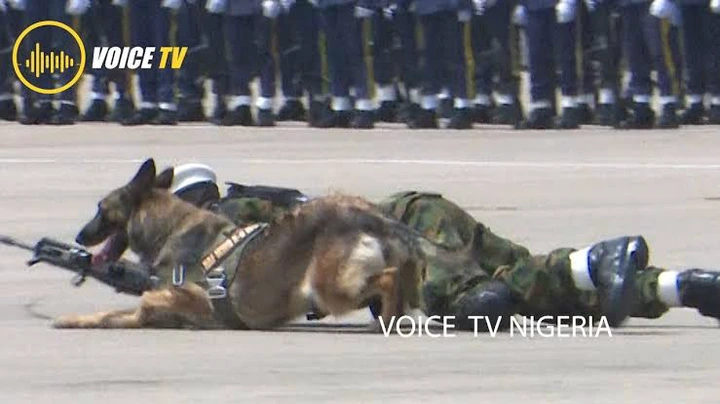 These dogs have been studied and there are breeds that are preferred for warfare. Mostly, German Shepherd, Dutch shepherds and Belgian Malinois breeds are chosen because they are very aggressive, smart, loyal and athletic.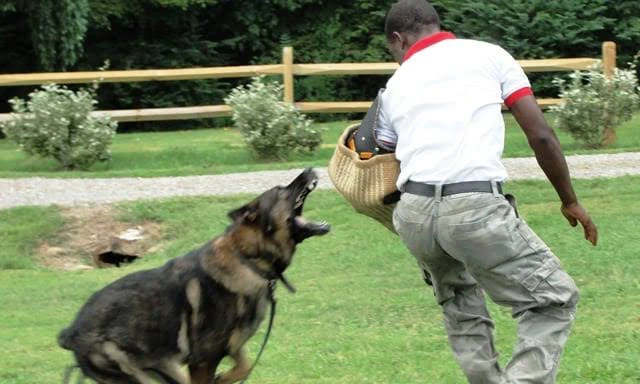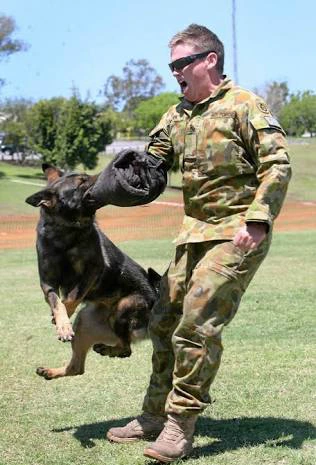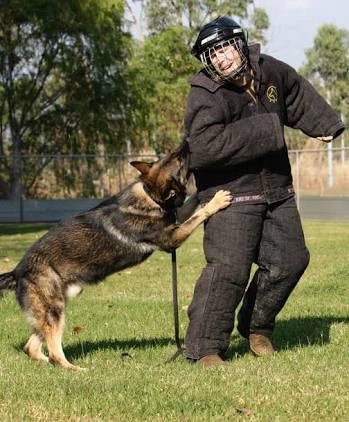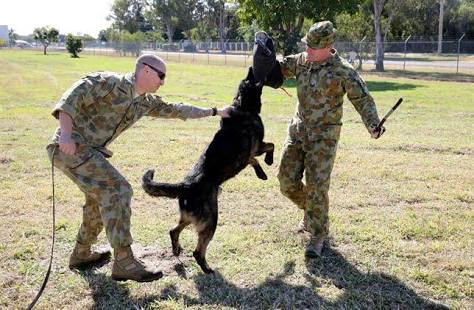 German Shepherd dogs are mostly preferred as the standard breed because of their unique combination of traits.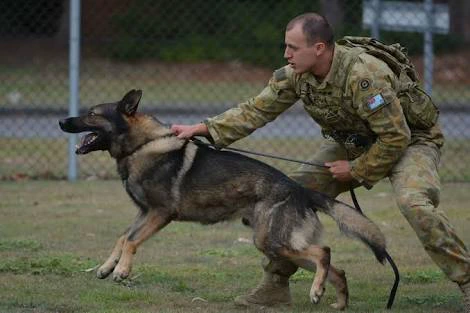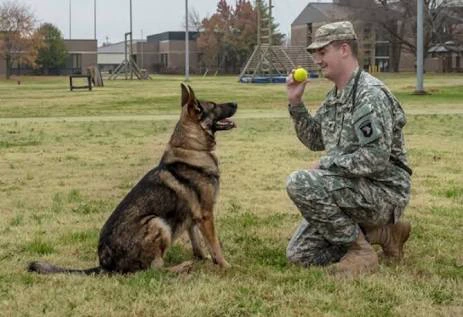 These dogs are called MWDs which means Military Working Dogs, usually, it takes 4-7 months of basic training before they can be officially called MWDs.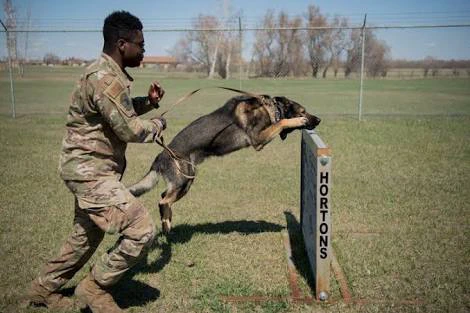 As you can see, these trainings take place in Nigeria and around the world, as the bad guys are advancing, the military are also advancing.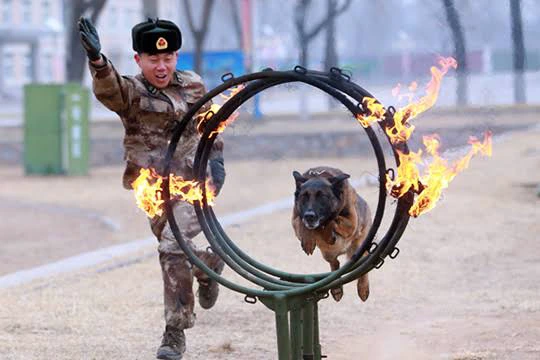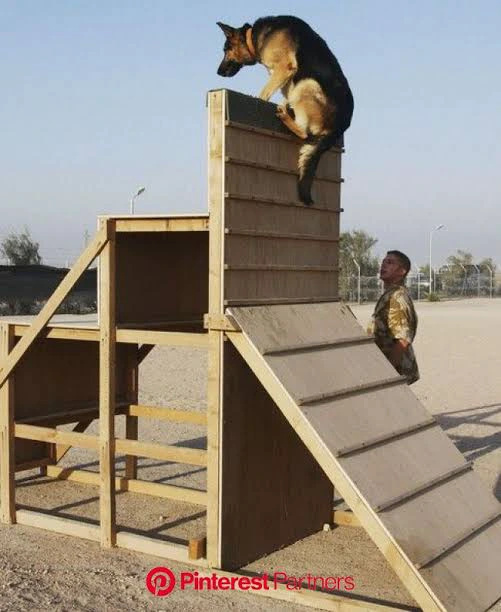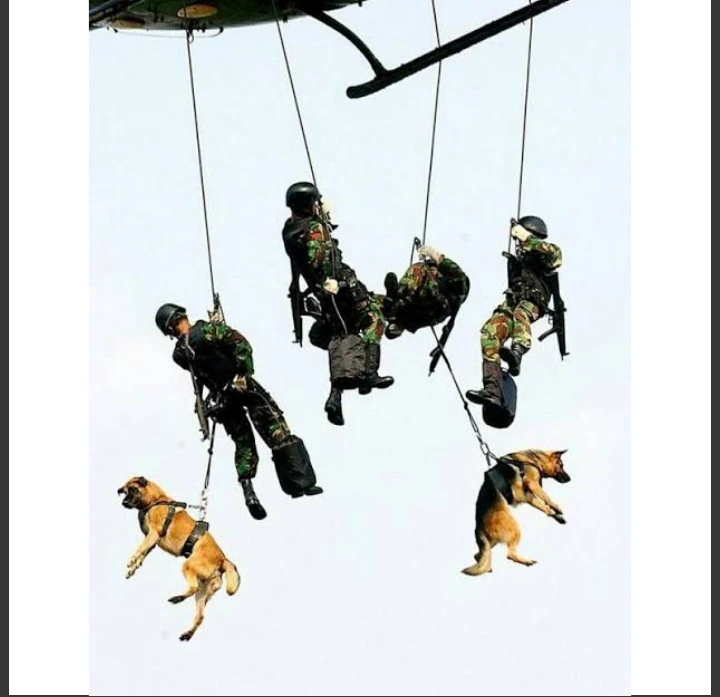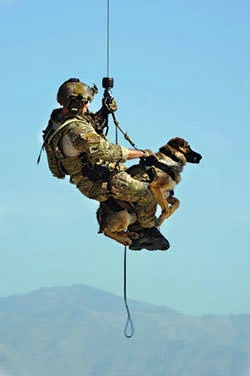 Have you come across any military dog before?
Join Over 100,000+ readers to receive latest Educational News: