A Conversation between two Lovers surfaced on social media;it disclosed how a boy managed to go into relationship with an innocent girl.The word that says relationship should not be built on infatuation should strongly not be taken for granted.
The leaked conversation should be likened to a case of infidelity and misdemeanor.Any woman that comes across this chat must definitely have something to ruminate about,be it married and unmarried ladies.See real whasap chat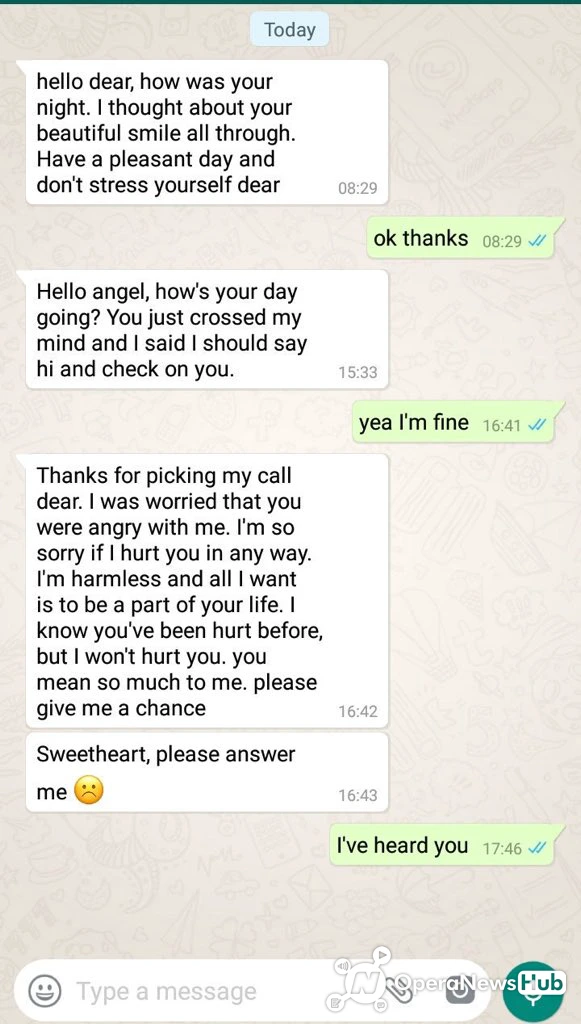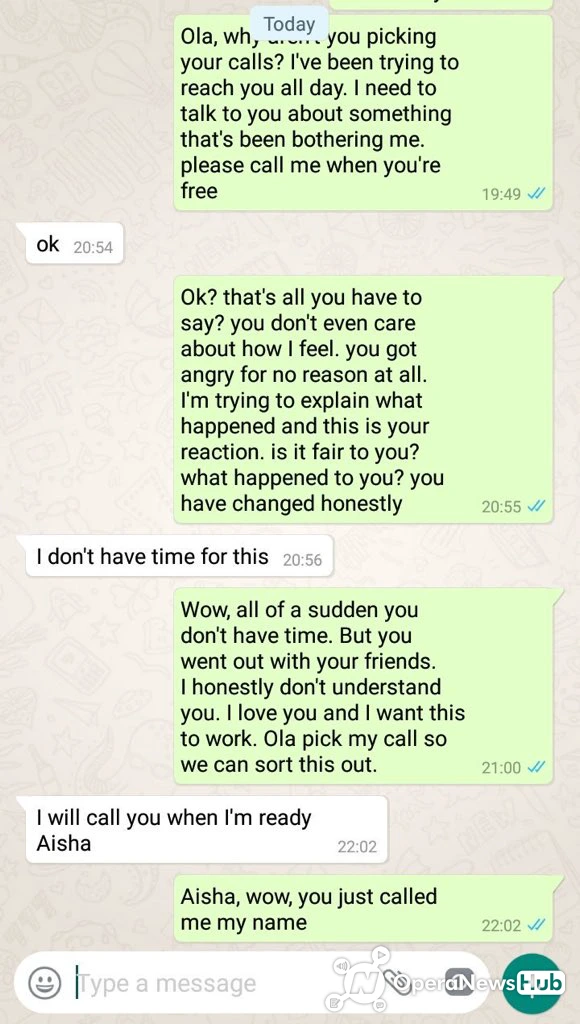 Let me reiterate that some people go into relationships, bearing in mind that they are in for a game;is that they either lose or gain.But gain what ?sex or romance?
It's really foolish and childish for any man to go into relationship just because of sexual desires and lust.Women intending to go into relationship affairs should be always have it the back of their mind that some men are not what they seems.There are relationship pretenders out there waiting to useless and dump you.Ladies are advised not to fall shapely for This type of man in order not to be ridiculed,humiliated and abandoned just like it is witnessed from the chat above.
What do you think has happened to this girl In the whatsapp chat?Please share your thoughts and opinions with me here.
#stay safe covid19 is real
#Maintain social distance apart,do not hug or kiss
#wear face mask