The race for the top 4 finish in the English Premier League is heating up after every match, as 3 top teams are currently vying for a spot on who will finish the season in 3rd and 4th position and qualify for next season's Champions League.
with Liverpool already confirmed as the new premier league champions, they beat Brighton and Hove Albion by 3 goals to 1, while runners up Manchester City trashed Newcastle United 5-0 on Wednesday 7th July to further cement their place in the 2nd position after playing their 34th league matches of the season.
Chelsea had earlier on Tuesday July 6th, won 3-2 against stubborn Crystal Palace to move into the 3rd position, while Leicester City played out a 1-1 draw against London side Arsenal which dropped them one place into 4th position.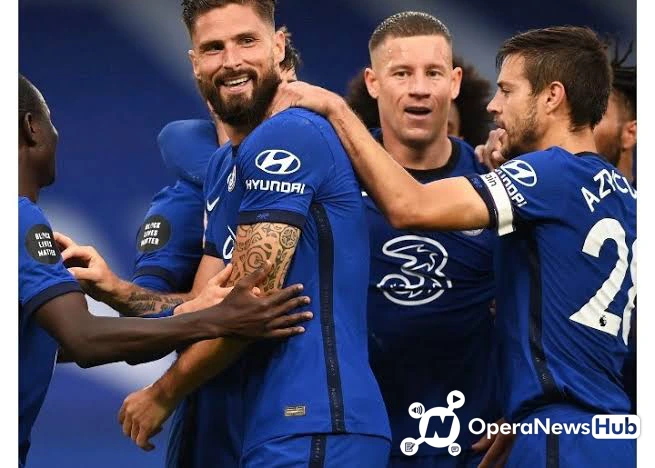 However, Manchester United the 3rd team anticipating to grab a spot in the top 4 will be traveling away to play Aston Villa in a heated encounter. The old Trafford side will be hoping to beat their host to continue their journey to finishing in the 4th position while Aston Villa who sit 18th in the relegation zone will be hoping to win United in order to strengthen their struggle to avoid relegation.
This is the current EPL table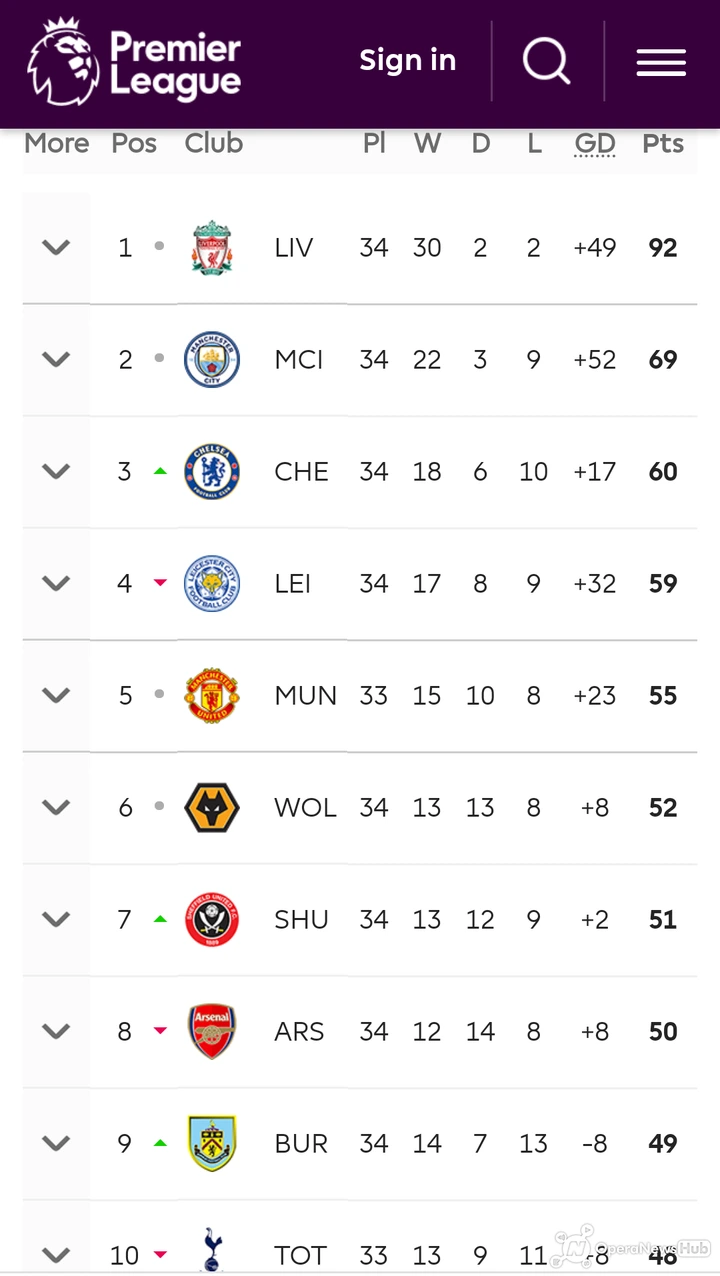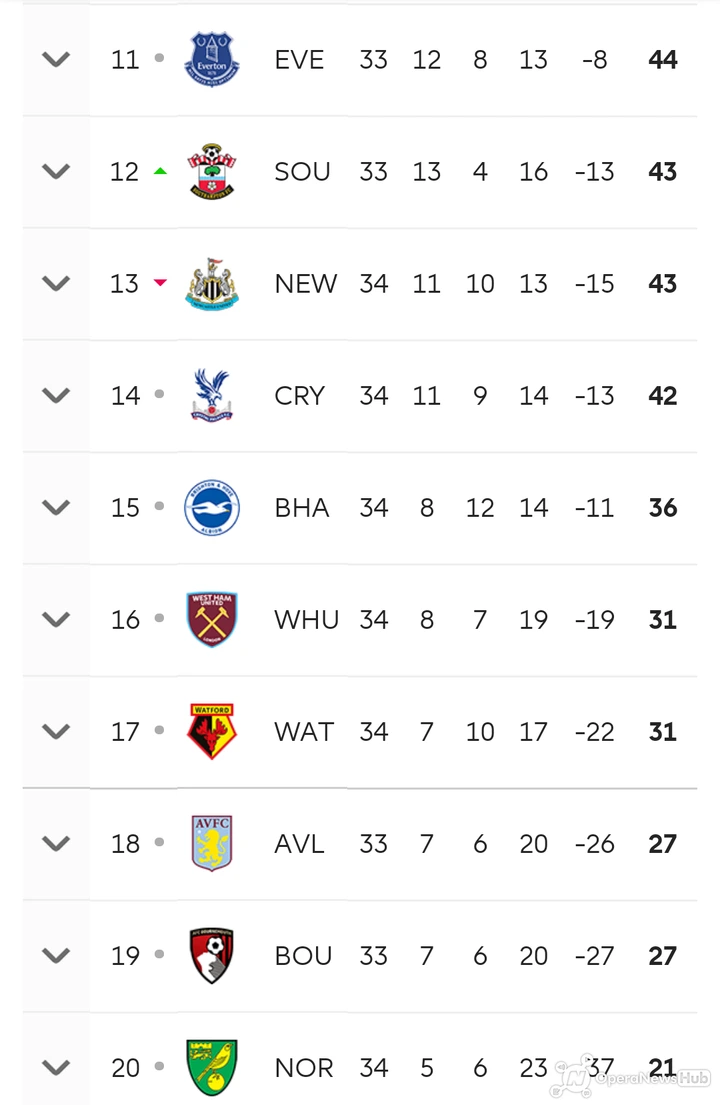 With Chelsea and Leicester on 60 and 59points respectively, if Manchester United wins against Villa, they will remain 5th but will be on 58 points, trailing Chelsea and Leicester by 2 and 1 points respectively.
Meanwhile, if Villa wins, they will will remain in 18th, but will move level on points with Watford who occupy the 17th position.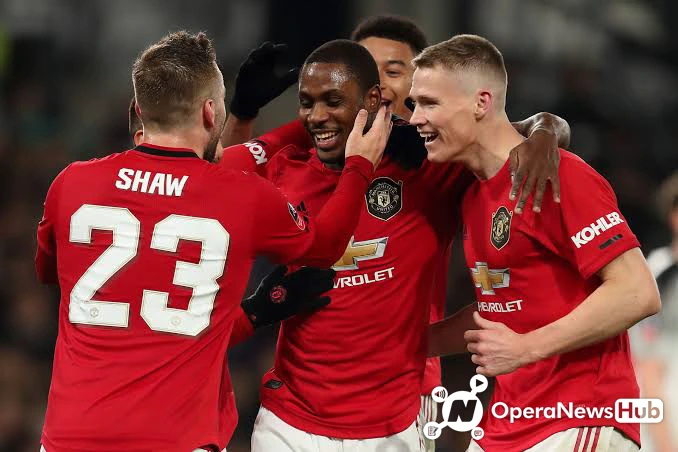 Which team do you think will qualify for next season's Champions League?