Today Thursday, 9th July, 2020, the pan-Yoruba sociopolitical organization in Nigeria, Afenifere, has spoken to the Federal Government and condemned the order made to stop the reopening of schools in the country.
Following the order made, the group has called on the President of the country, Muhammadu Buhari, and advises him to sack the ministers who made the decision… that is, the Minister of Education.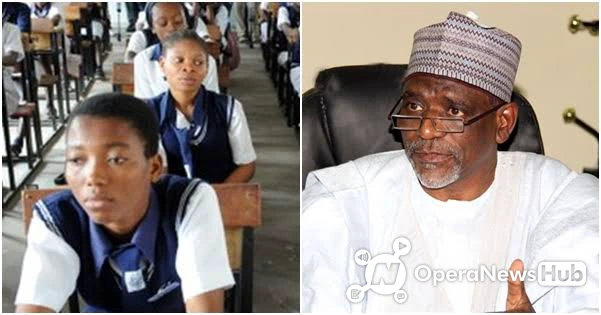 This was said by the Secretary-Generalnof the group, Bashorun Sehinde Arogbofa.
He said what the Federal Government should have done is to allow students to resume to school and find all ways possible to protect them against the spread of the virus, and thus, safeguard them.
In his speech, he boldly said that the Minister of Education, Mallam Adamu Adamu, should be sacked for grounding education for a year.
He explained that what the Minister did is uncalled for, and it only means he wants to return the education system to the stone age.
He questioned the Ministry of Education about what they have been planning since the beginning of the nationwide lockdown to aid the resumption of schools in the country.
He thus mentioned that such sluggish action should not be tolerated towards the education system of the country, else, it'll be badly affected.
Below are more details about what he said;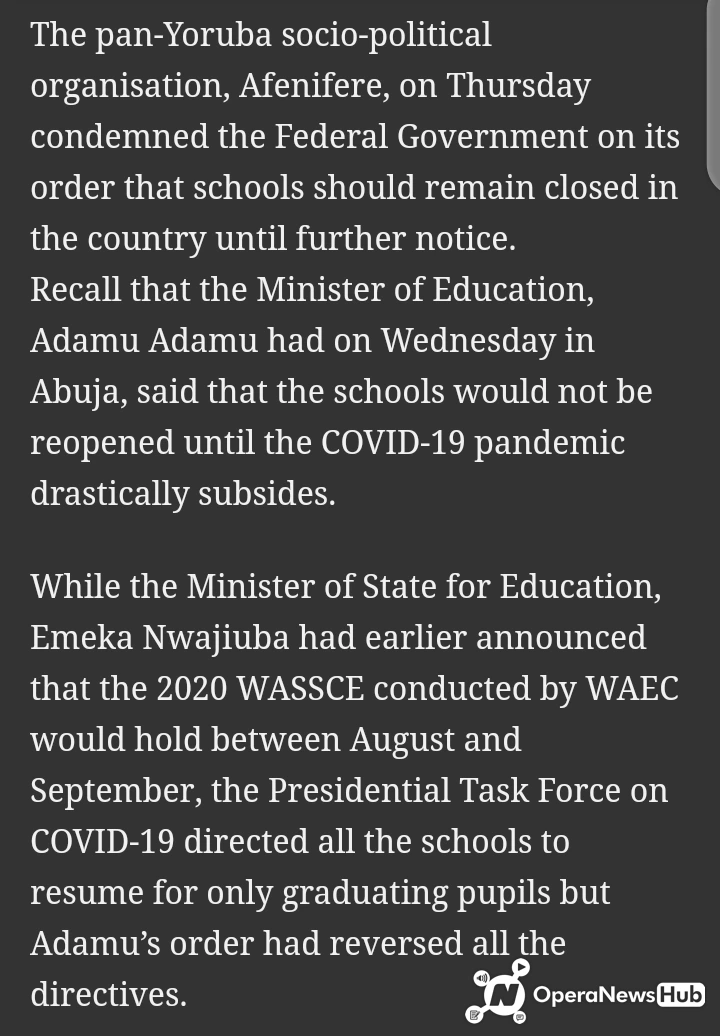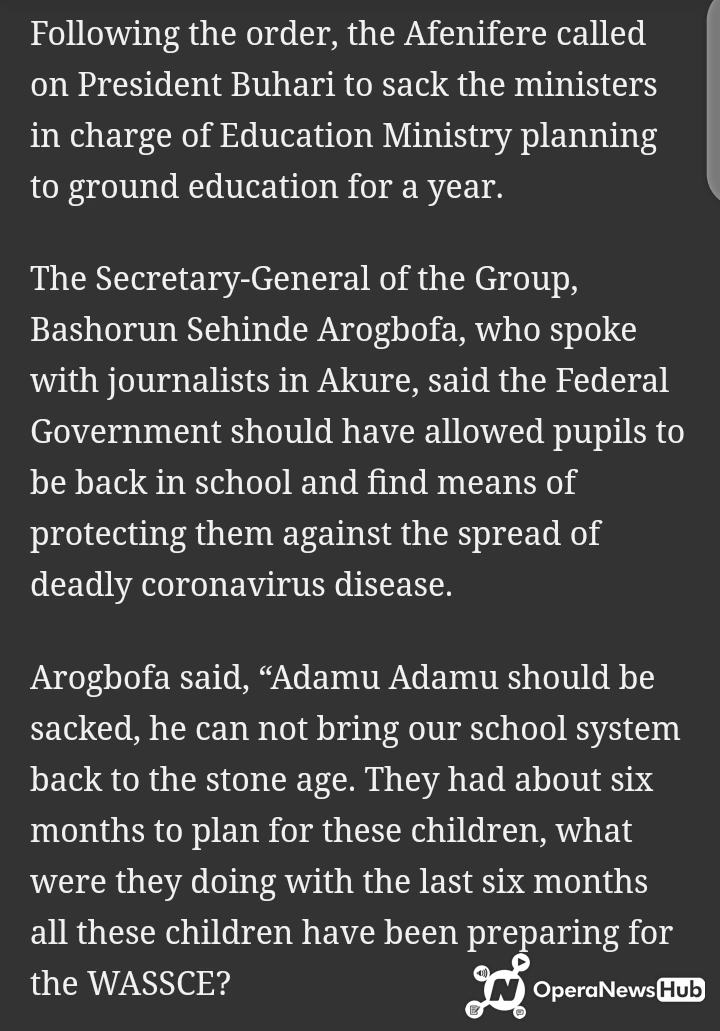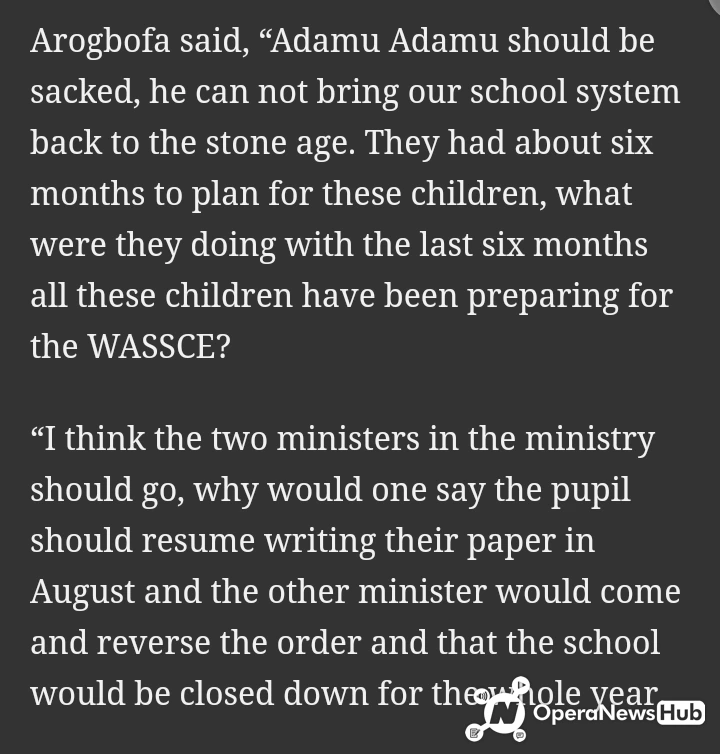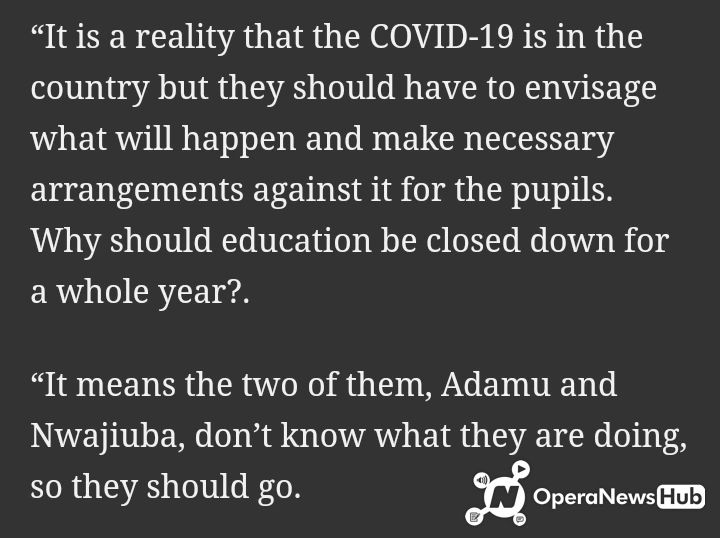 What do you think?
Share your thoughts and opinions on this.
Do you think this will be the solution?
Like, share and follow for more information