It seems like it is not only the Nigeria government that is working to resume schools in the country. The United States of America is now taking the lead. The President of the U.S, Donald Trump, has ordered schools to resume in-person classes with immediate effect.

He even went ahead and threatened to cut their funding if they refuse to resume school, stating that other countries like Germany, Denmark and Sweden have resumed school without any problems.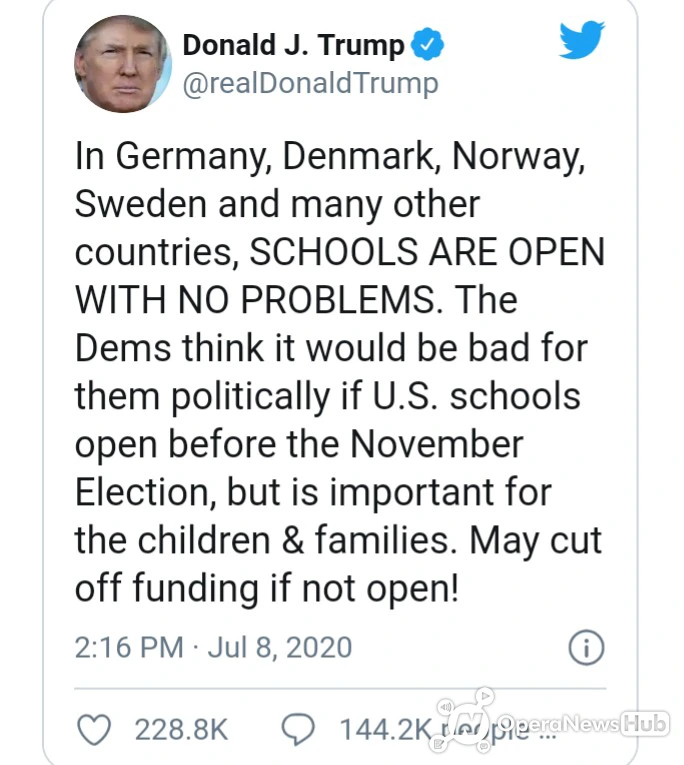 You might be wondering why he is so eager for schools to resume even though the coronavirus cases in the U.S is over 3 million! Well, the education sector of the country contributes a huge deal to the country's revenue, and the way the pandemic struck a very heavy blow to the U.S economy.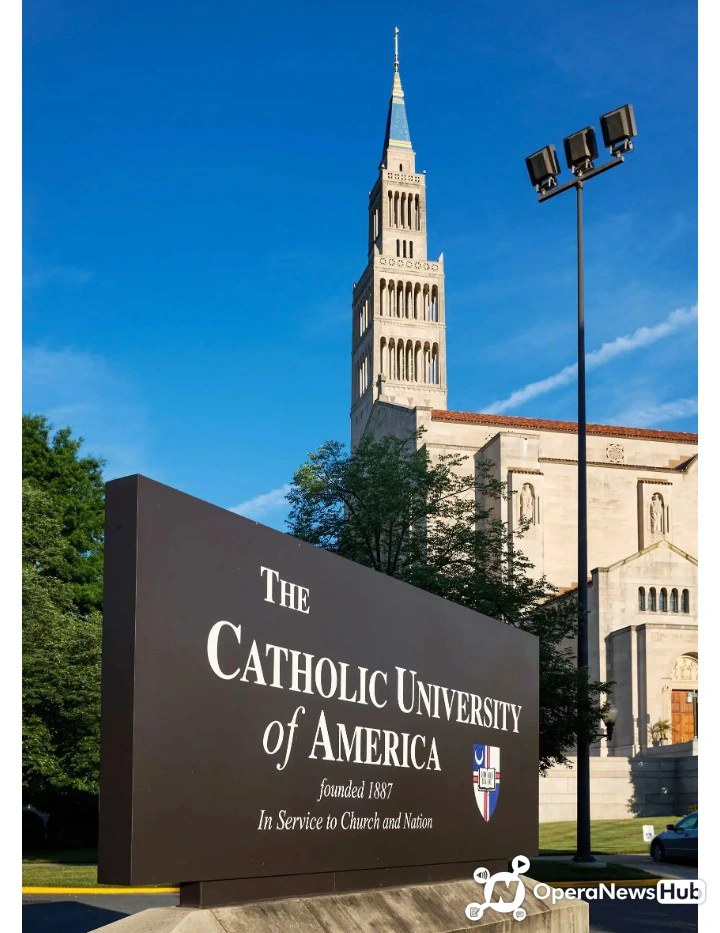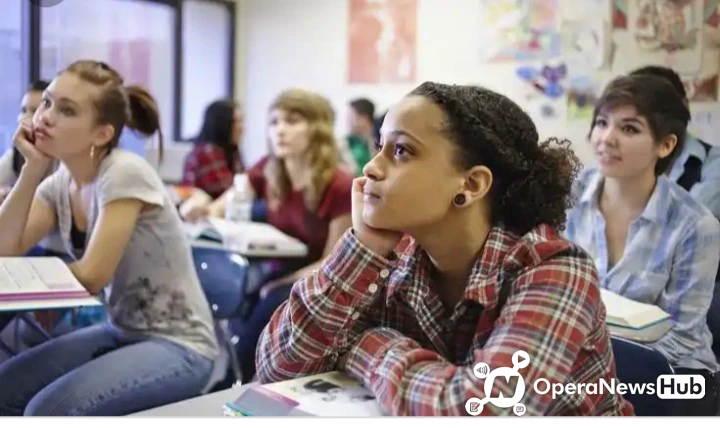 For this reason president Donald Trump is trying his best to make up for lost revenue by getting the education sector up and running again so that money can be coming in from there.
Trump had also attacked the Centre for Disease Control (CDC), on Twitter, saying that their health guidelines for reopening schools was too tough and impractical. The president seems to be in a really tight spot now and is lashing out at everyone.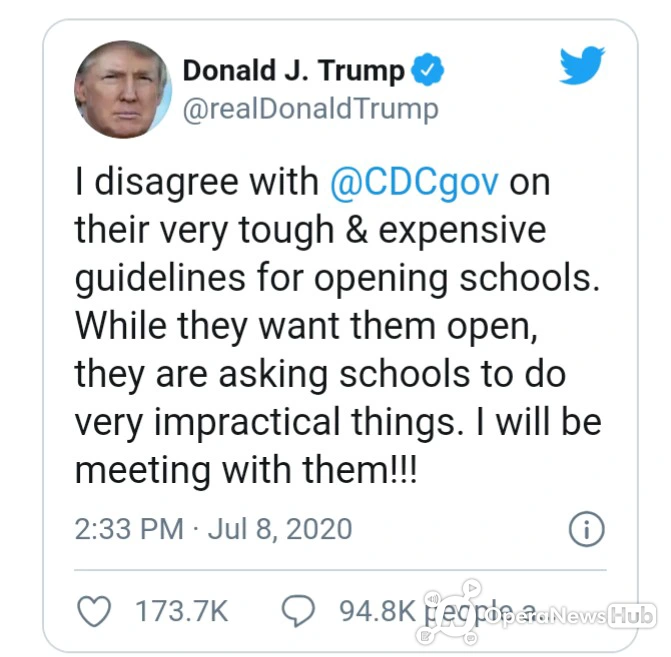 The president's decision to reopen schools and his attack on the CDC earned him backlash from governors. The New York governor, Andrew Cuomo, expressly stated that the decision to resume schools on state and local levels rested with the state government, not with Trump. There seems to be a tug of war between president Trump and his governors.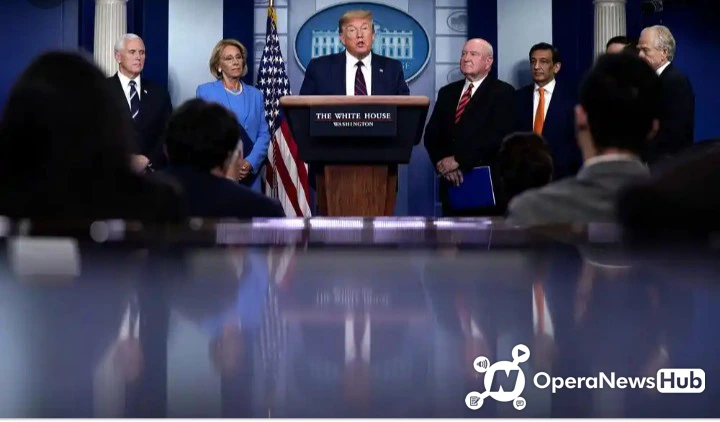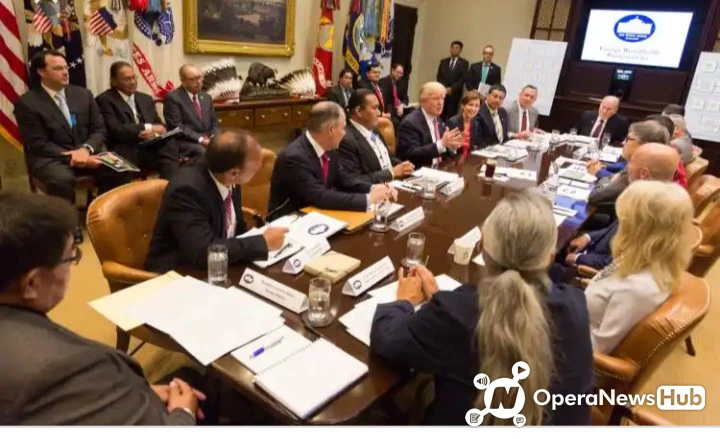 Nigerians on the other hand have been dragging the federal government, claiming that they are only copying what they see the western countries doing.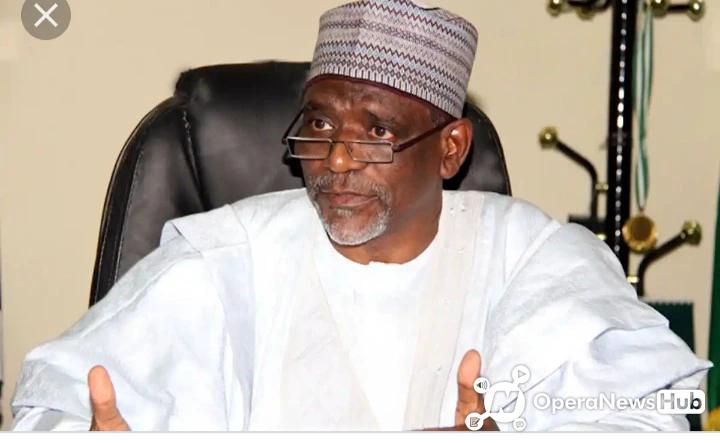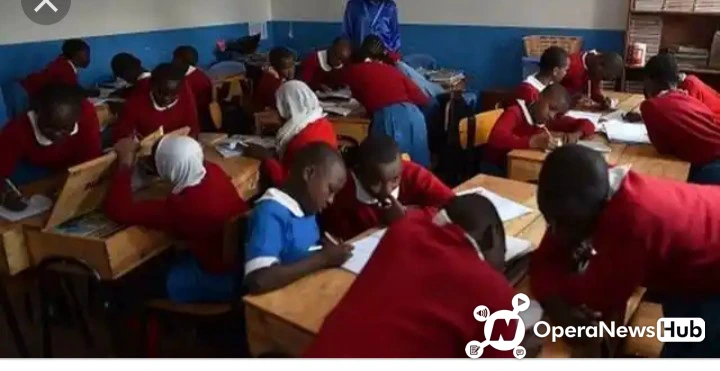 The federal government of Nigeria retraced their steps on the resumption plan they had initially initiated. Instead of allowing students to resume, they made a U-turn and completely scrapped the WAEC exams for 2020. Now that Trump had ordered resumption of schools in his country, will the Nigerian government follow suit?
Do you think the federal government in Nigeria will copy the U.S and reinstate school resumption plans? Let us know in the comments section.
Please also like, share and click the follow button for more updates.
Mr Legit Source is a Computer Programmer. He loves computer programming and he is also a web designer and a developer. Mr Legit Source is a Senior Content Writer of Legitsource.com.ng