In early March of this year, the Nigerian President, Muhammadu Buhari ordered the closure of all schools and institutions in the country. This was done as a precautionary measure to curb the spread of the coronavirus which broke out into the country, as Nigeria recorded her index case of the virus.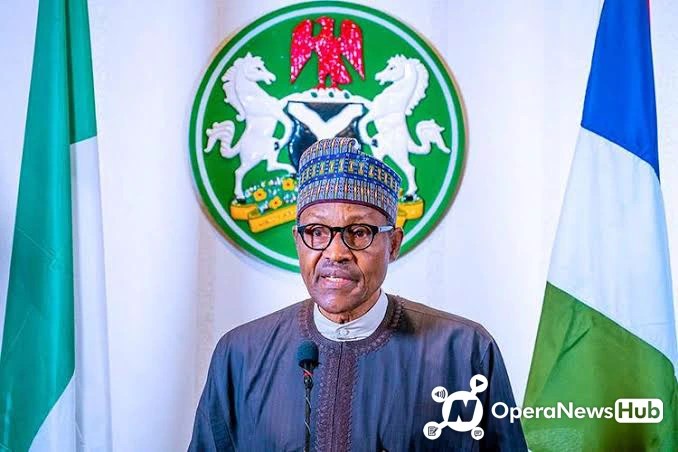 With this, the private school teachers are the ones who have the bear most of the burnt, as they've been at home for almost 4 months now with no salary and no other source of making money. This has led to the state whereby most of them now pick up mental jobs like, teaching children at home, gathering kindergarten students and primary school students to give them extra lessons at home. Most of them do this just to sustain their family and themselves.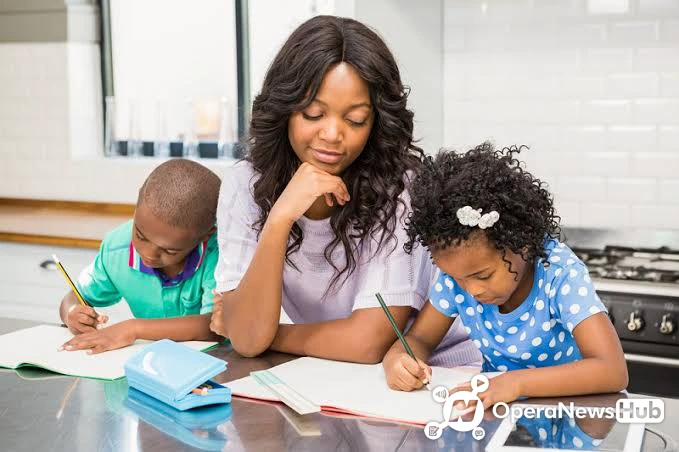 What this, the Nigerian Federal Government has put all private school teachers into consideration, as they now announce that private school teachers will be paid by the Federal Government till schools reopen.
According to reports, The President of the National Association of Proprietors of Private Schools in Nigeria, Yomi Otubela revealed to the general public on Monday, 13th July 2020 that the Federal government has agreed upon dialogue to pay the salaries of Private School Teachers that are being owed by their school management and are in big distress since the lockdown started in March amidst the Covid19 pandemic.
Read the full statement below;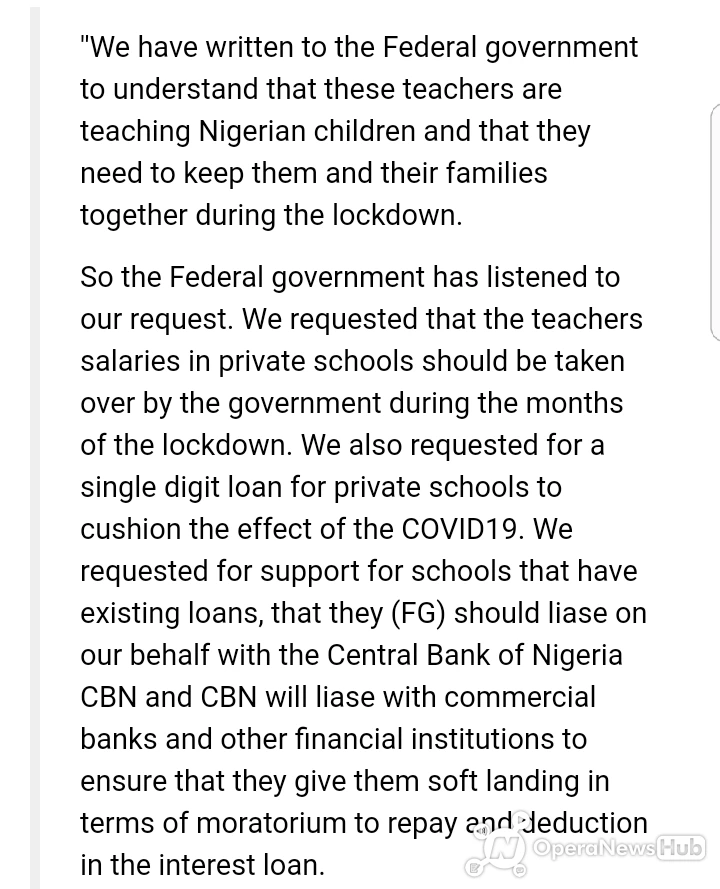 Now, it seems all private school teachers will smile once again as the Nigerian Federal Government has promised to pay their salaries during this period of lockdown.
The proposal of the payment of all private school teachers was sent to the Economic Sustainability Committee headed by the Vice President Yemi Osinbajo and it was approved by the Federal Executive Council.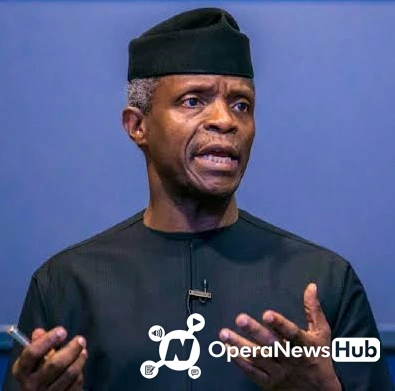 In my opinion, I think that all private school teachers should be paid the minimum wage of N30,000. This is because, the minimum wage for all Nigerian teachers which is N30,000.
With this, they will be able to sustain themselves and their families during this period of lockdown with schools under closure.
What's your opinion on this? please drop your thoughts in the comment section below and don't forget to click on the follow button to get more contents from us.
Please maintain social distance, wear your face masks, wash your hands regularly with sanitizer for prevention is better than cure.
Stay Safe.