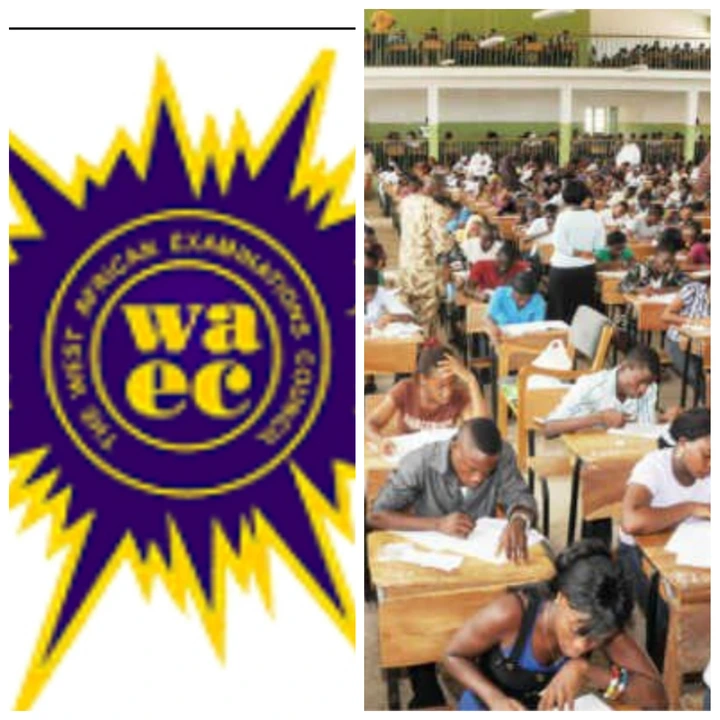 The spokesperson of the Federal Ministry of Education, Mr Ben Gooong, on behalf of the federal government of Nigeria announced in a press briefing on monday, 27 July that exit classes in secondary schools are to resume August 4, while the West African senior school certificate Examination (WASSCE) is to commence on August 17.
In view of this latest development, it means that final year students of secondary schools have just two weeks to prepare adequately for the exam. As short as this time may appear, any serious minded student can still make something good out of the limited time if he/she follows these few steps religiously
1. Cultivate a Reading habit and cut off every form of distractions: man is a creature of habit. So we become acquainted with whatever we do consistently. What you must do now is to create a study timetable and follow it judiciously. I usually tell students, science students especially, that if you leave your book for a single day, the book will leave you for a month. So this is not the time to play around, visiting friends and engaging in unnecessary argument online. You have 24 hours in a day; map out what you want to achieve for that day as it concerns your study. Before you study, make sure that you are relaxed physically, emotionally and mentally. There is no law that says you must study in a library. Study in an environment that is best conducive for you. It doesn't really need to be calm; if a noisy area is OK for you, go for it. Surprised? Yes, it works for some people. Just find out what works for you. My dad never allowed anyone send me on errand whenever i was preparing for exam then as a young adult. But if you live in a home where you are always sent on errand, then you must choose to read in a place that is a bit distant from home. Don't play too much!
2. Have a well planned/strategic study time: the book of wisdom says that a house is built through wise planing. While I was a student in UNIBEN in 2006, I did a General studies(GST) course on Nigeria people and culture. I didn't even know that the course was mandatory because I was in the sciences. When it finally dawned on me that it was a prerequisite course for graduation, it was already a day to the exam. Here is what I did: i shared the book into three parts: the part I was to read in the morning, afternoon and night, and I made sure I followed it through to complete every part within the time alotted to it. Also, I ensured that I used my pen in marking every important points. My plan was to read only the important points that i marked in the morning while entering the exam hall. I did everything as planned. Long story short, when the result was released, I had a "B" in the course. Now, I am not trying to encourage firebrigadge approach to study, I told the story to drive home the point that if you have a good strategy and follow it through, it will produce huge success. Another strategy you should apply is to concentrate on only your five important subjects. For example, if you are a science student that have the intention of studying maybe Nursing, Medical lab science, or medicine and surgery, etc, your five important subjects should be: Mathematics, English language, chemistry, physics and Biology. Don't waste your time on subjects like Civic education, Geography, Economics, Marketing. Although they are important subjects but they're not very relevant to your intended profession. Even if you get an "A" in Economics and then get an "F9" in chemistry, you would be required to repeat the exam because no University in Nigeria can offer you admission to study any of the biological sciences without having at least a credit in chemistry. So be wise, concentrate only on your relevant subjects. A man who fails to plan is actually planing to fail. My mentor would say, proper preparation prevents poor performance
3. Use past questions: using a past question to prepare for an exam is like symulating the exam. It is like the meeting before the main meeting. In that way, you will be able to determine your strenght and weaknesses. The past questions will help you know the nature of questions to expect, determine your preparedness and put you in the examination condition. One thing you must quickly take note of is that there are only past questions there are no past answers. I mean, only use the past question, don't rely completely on the answers provided at the back of the past question booklet. Most of the answers presented at the back page of the past questions are not correct. I have corrected these errors in some of the books in several occasions. If you need clarity on the correct answer to a question, check your texbook or ask a tutor you know is very sound and well grounded in that area.
4. Do not rely on Malpractice: this particular point may sound very difficult to so many students because a lot of them have gotten themselves used to illegality and have received too many promises from exam raketeers or "runs men" who after collecting money from the students, make all manner of promises that a miracle would happen at the examination hall. Let me educate you a little. Whoever registered you for the exam, the proprietor or "runs men" do not have 100% control over what happens at the examination hall. No magic will happen if the supervisor refuse to compromise. Also, even if the supervisor compromises, the external invigilator may never agree to such illegal arrangement to subvert the examination. So by the time you build all your confidence on Malpractice and then the supervisor refused to allow any "miracle " answers to fall, I tell you, you will be completely devastated. But if you had read and completely removed your mind from malpractice, you will be able to write on your own and come out in flying colours. One negative issue about malpractice that so many students have not realised is that it destroy their confidence in themselves. You loose your self confidence intellectually the moment you start passing exams through malpractice. You will just know that you're not the original owner of the result you're parading. And you may never be able to measure your real intellectual strenght. So believe in yourself and disabuse your mind from any illegality at the exam hall
5. Do not wast too much time on a particular question: never waste your time brooding over a question that you do not have an answer to. In physics, there is what we call the line of best fit. Pick only the questions that you know you can provide the correct answers to within the required time. Don't over indulge. If they say list three examples, list onky three even if you know over a hundred examples. Time is of the essence! Make sure you go to the hall with all the materials that you need for the exam so you don't waste your time in trying to collect a calculator, a rule or a pencil from a friend
If you have any other strategy that you think can be useful to students in preparation for this year's WASSCE, please you can kindly share with us in the comment section.
If you need expalaination on any topic in Biology, Chemistry or Physics, you can drop it in the comment section and I would gladly provide answers once I see it.