---
It Took Me 2minutes To Understand This Picture, See The Picture That Is Causing Confusion Online
A picture has surfaced online recently and it has been causing confusion online. The picture need a closer look before someone can understand what exactly happened there. According to this picture, a am can be seen on a bike but there is someone behind him and this person has been the confusion in this picture.
After I looked at this picture of about 2 minutes, I later realised what really happened. In this picture, the person behind this bike man was holding a mirror which reflected the bike man image. See the picture below.
However, many people have reacted to this picture by sharing their thoughts on it. See screenshots of some reactions below.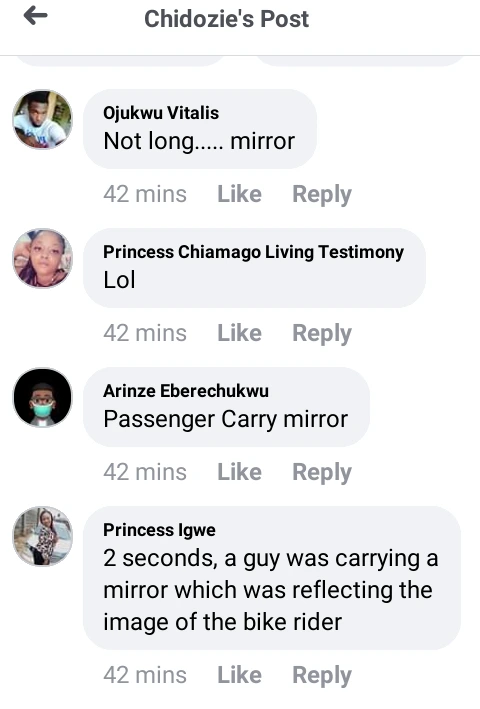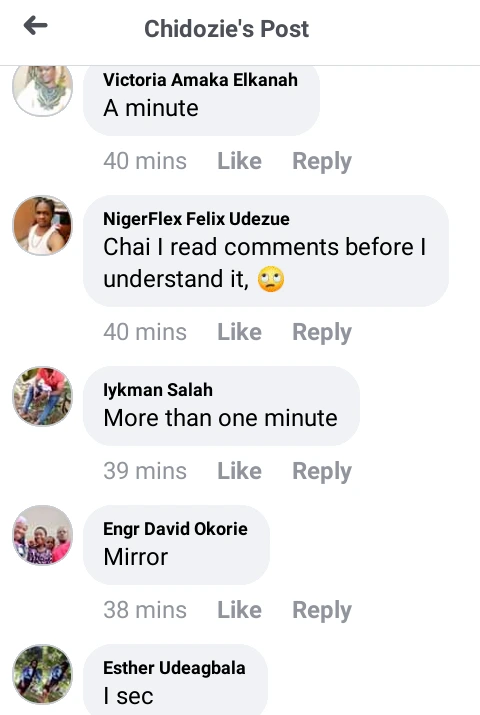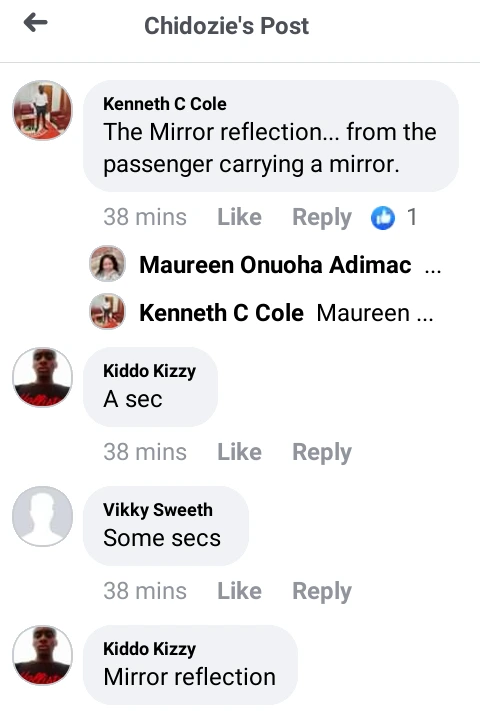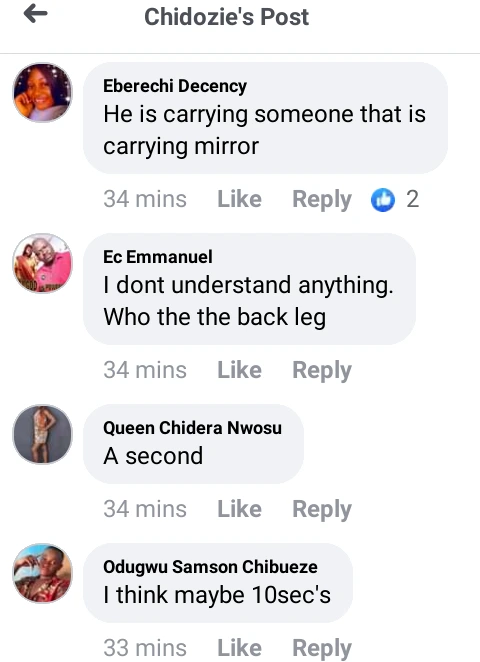 How long did it took you to understand this picture? Share your thoughts with us by dropping a comment in the comment section.
Join Over 100,000+ readers to receive latest Educational News: