Mother Shed Tears Reading Her Daughter's Whatsap Chat, After She Saw Her First Menstruation
72 total views
Some of the mothers we have today lack the proper training on good parenting, they don't know the important issues to discuss with their daughters, when to and when not to, how to and how not to, some of them are even shy of discusssing issues surrounding menstruation with their daughters, not knowing that if she learns that from friends it might be very dangerous.
If a girl can not get a sound education foundation from her mother, she can easily fall prey to bad friends. Sex education is one of the foremost thing a mother should put to her daughter when she is growing, telling her about menstruation and the importance of distancing herself from the opposite sex, if she really want to be successful.
Below are the screenshots of WhatsApp chats, that brought tears out of a mother's eyes, this girl went into this Whasapp conversation with her friend after seeing her first menstruation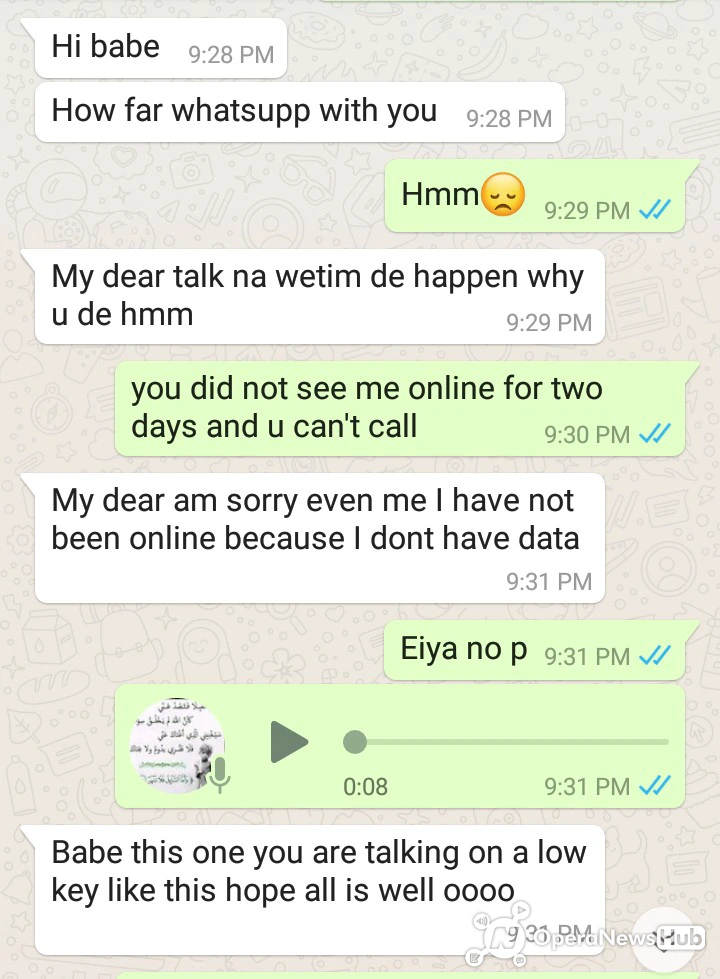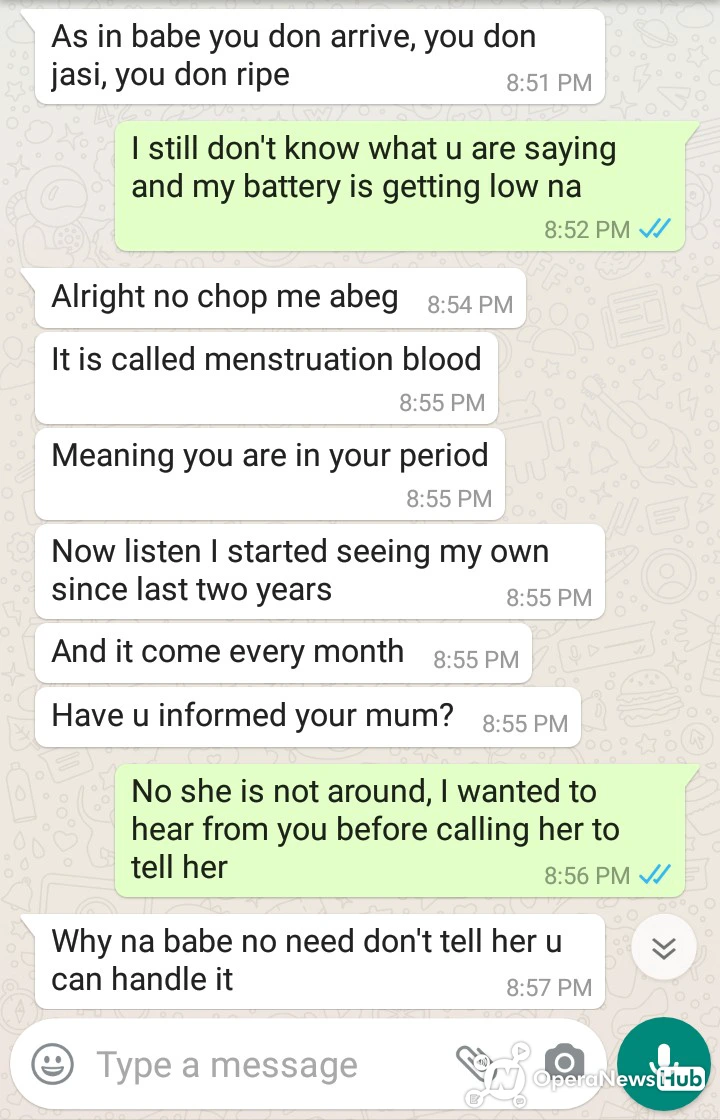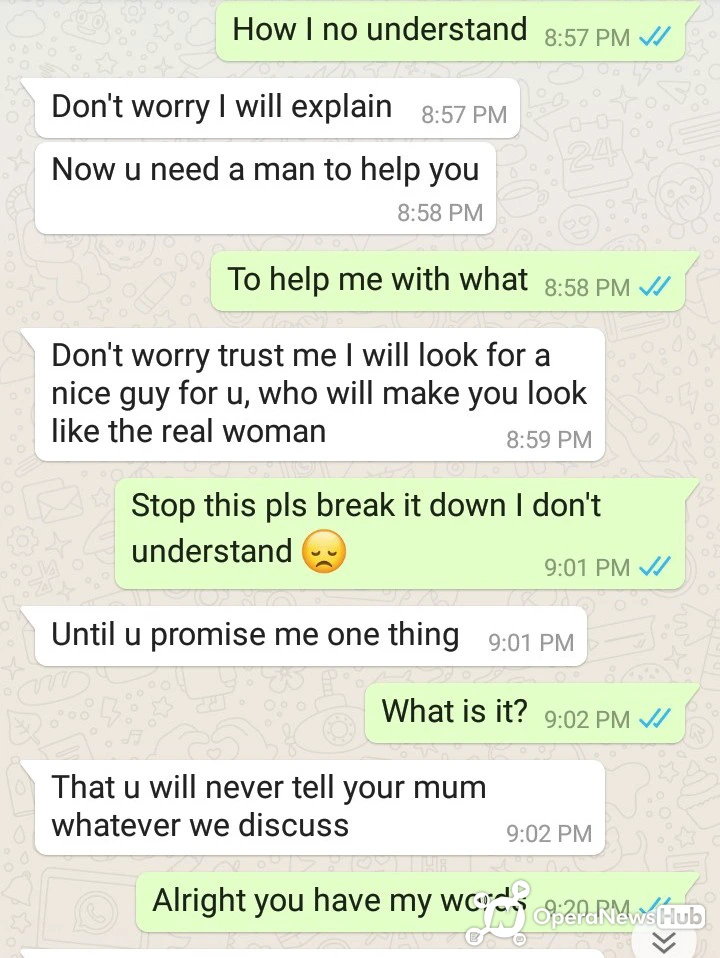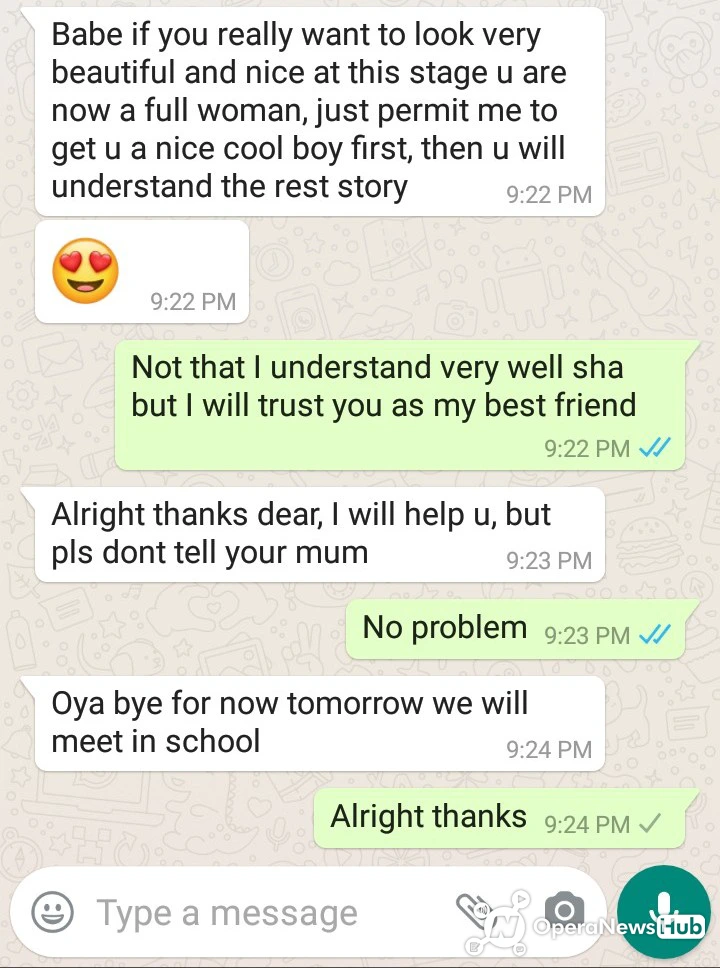 Dear Readers, imagine yourself as the mother and you came across this WhatsApp chats on your daughter's phone. What will be your first reaction. Knowing fully that if your daughter continue her friendship with that her friend, her life will be ruined.
So let us know your own opinion In this issue.
Remember to like, share and follow us
COMMRADIC 🆎 NSO NSO
Categories: Free news, Latest updates
Feel Free To Drop Your Comments Below
0 Responses